At the recent festival, O'Hagan approached the subject of class suggesting that it remains "a largely divisive issue" in British life and culture.
It's true that in 2020 working class portrayals continue to be of feckless, lazy and selfish characters, look no further than the BBC's The Other One or Mandy. Where are the working-class heroes of comedy such as The Likely Lads, Steptoe and Son and Del Trotter? O'Hagan refers to young men who are postmen and factory workers adding that they were among the cleverest people he ever met.
This is from a writer who has befriended some of the greatest literary figures of our time. Without the enslavement of social media, the young men he writes about in Mayflies were relentlessly themselves. He talked about the working class glamour of The Smiths or Albert Finney in Saturday Night and Sunday Morning while appealing: "don't cover the working class in cliches".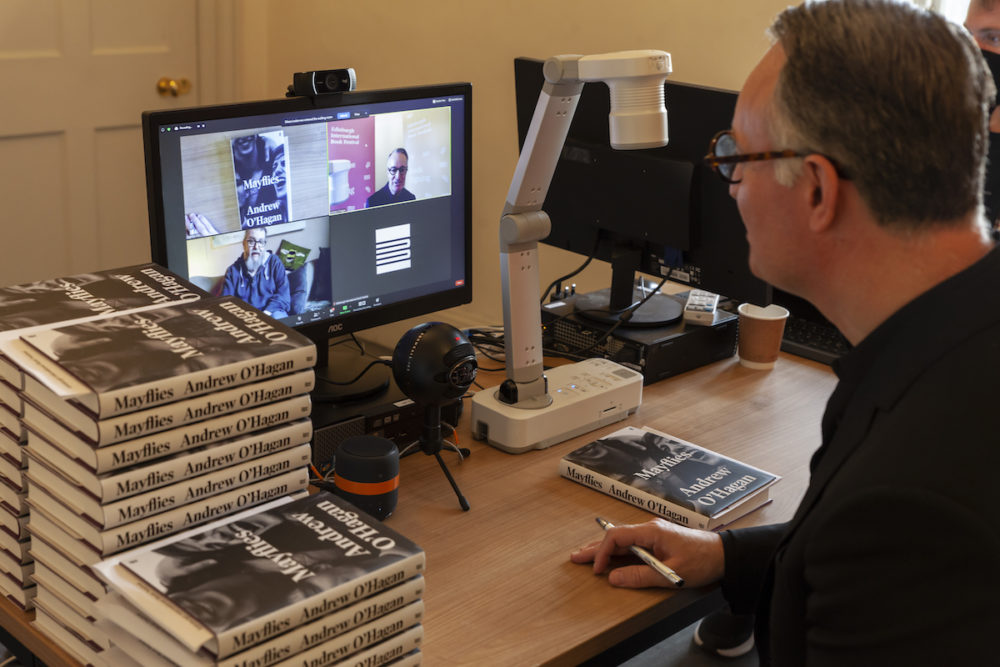 O'Hagan also discussed the sense of replacing "one set of prejudices with another" giving an example of these "fanatical times" he asked, "are white straight men's lives not to be found something for the dustbin of history?" Adding that they are neither "fashionable" nor "top of our list of priorities at the moment".
Answering his question he said: "No because that's not how tolerant, civilised, liberal people think. We are trying to move towards equality; not replace one disequilibrium with another." Steady McCalla, a Jamaican barber who arrived in Britain in 1959 is treated as a second class citizen by other working men in Mayflies, as the writer suggests this is a "taboo" subject, in many ways the men wronged by Thatcher in the 1980s were on the side of right but as O'Hagan points out here they could also be fallible, we are after all dealing with the human condition. It's O'Hagan's generation; Thatcher's children as he describes them, that challenge this racism and call it out for what it is. 
O'Hagan's concern for truth-telling with post-industrial working-class Scots gusto remains intact. While these young men are in the business of enjoying themselves during a weekend in Manchester, it is done with style and flamboyance. Conversations are never far from politics and it's clear the character's lives have all been shaped by their opposition to Thatcherism and everything that it stands for.
Their world is shaped by energetic conversations at bus-stops or record shops and bands usually from Manchester who offer untold joy for a few fleeting years before entering into a mythical status, never to reform. O'Hagan and his group of friends who went to see The Smiths and others at the Manchester G-Mex in 1986, like those bands would never reform in the same way but this book is a hymn to them and life-affirming proof of the lives they lived.
You can watch the event again online here.