Former Hibs' and Scotland star Garry O'Connor is to appear in a BBC Scotland documentary 'Playing the Game' which will be broadcast next week.
In the programme he speaks openly about what it was like becoming one of the most successful Scottish players of a generation and then losing everything.
He describes breaking into the Hibs' first team at 16, before going on to sign for Russian side Lokomotiv Moscow and Premiership team Birmingham City.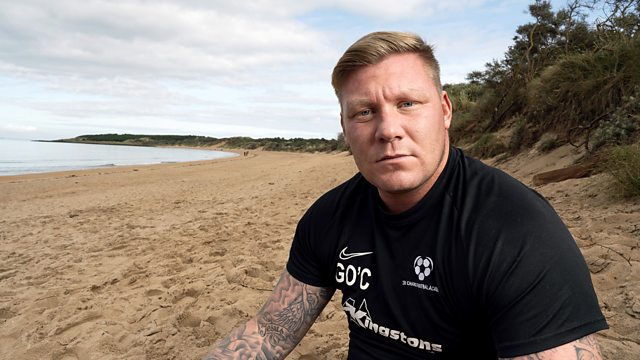 He also talks about becoming an object of tabloid fodder after a failed drugs test and the loss of his fortune, both related to his secret and lonely battle with mental health.
As Garry candidly details his struggle with drugs, injuries and money, he provides a unique insight into the glitz, glamour and depression that has plagued his career, as well as the crazy world of high-level football.
Throughout, a host of Scottish footballing heroes including John 'Yogi' Hughes, Donald Park and Ian Murray, discuss Garry's meteoritic rise and his dramatic fall.
Former team-mates Ian Murray and Yogi describe the difficulties that all footballers face when confronted with isolation and injury. Mental health expert Libby Emerson reveals hidden depression is just part of the game for many players.
Journalist Richard Winton explains that to the tabloids, Garry was and still is a dream come true. Forced to move out of his luxury mansion into a council house not far from where he grew up, he is the epitome of a guy who had it all but blew it.
Finally, Garry acknowledges that he must ignore his critics and focus on his future, not just for himself, but for his family – including his talented son Josh, who has started his career by following in his father's footsteps at Hibs. Garry is determined to steer Josh on the right path and ensure Josh does not make the same mistakes he did.
The documentary is scheduled to appear on BBC Scotland at 10pm Tuesday night.