Duo exhibition 'Andante for Hands and Water' featuring watercolours by Susan Macintosh and ceramics by Emily Hughes is now showing at Birch Tree Gallery, Dundas Street until 12 September.
Susan Macintosh lives in the Cairngorm National Park, on the periphery of Aberdeenshire. She graduated from the University of the Highlands and Islands, with a BA(Hons) in Fine Art as a mature student and her work was greatly influenced by the cultural philosopher Jean Gebser. This exhibition includes two large and a few smaller paintings in her instantly recognisable colour scheme of transparent reds and heavy black textured pigments. Yet, the exhibition is dominated by the new – blue – body of work that emerged spontaneously during lockdown.
Susan shared: "Since the pandemic and its gravity I've left deep, dark, philosophically inspired work and have been compelled to work with a blue palette. The paintings are remembered feelings of places and weathers from different seasons and parts of Scotland. I find myself with something similar in sense to déjà vu, triggered perhaps through similar seasonal light or weather conditions to experiencing being somewhere else, very vividly for a moment. Perhaps these blues calmed my body and soul during times of uncertainty or maybe it's just that I'm missing seeing those places and my mind is giving me a little taste of remembered delight."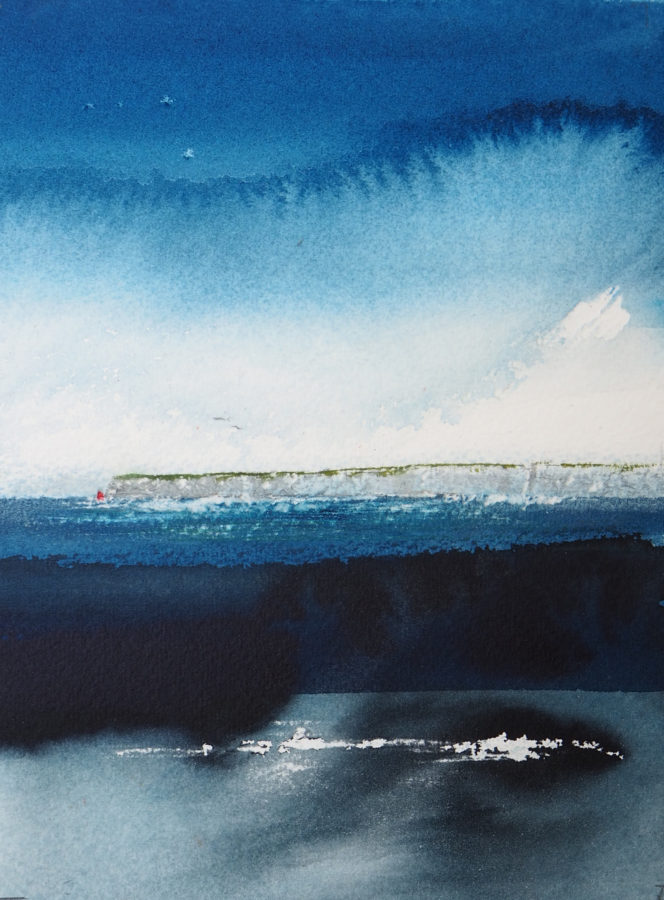 Emily Hughes is a recent graduated from North Wales School of Art and Design, where she was awarded BA (hons) in Applied Art. Emily continued to develop hand- built slab vessels in stoneware and porcelain and focuses on expressive mark-making by applying slips, glazes and indented lines.
She said: "My work represents my life growing up in a village between a quarry and the sea. I represent through my mark making and form the textures and lines found on the mountain side and the contrast between the landscape in which I live. It is portrayed in this collection by the smooth areas contrasting the ripped edges that are exaggerated naturally by the clay. I have always been interested in the contrast between nature and man-made, this has been the focus of my work throughout my making."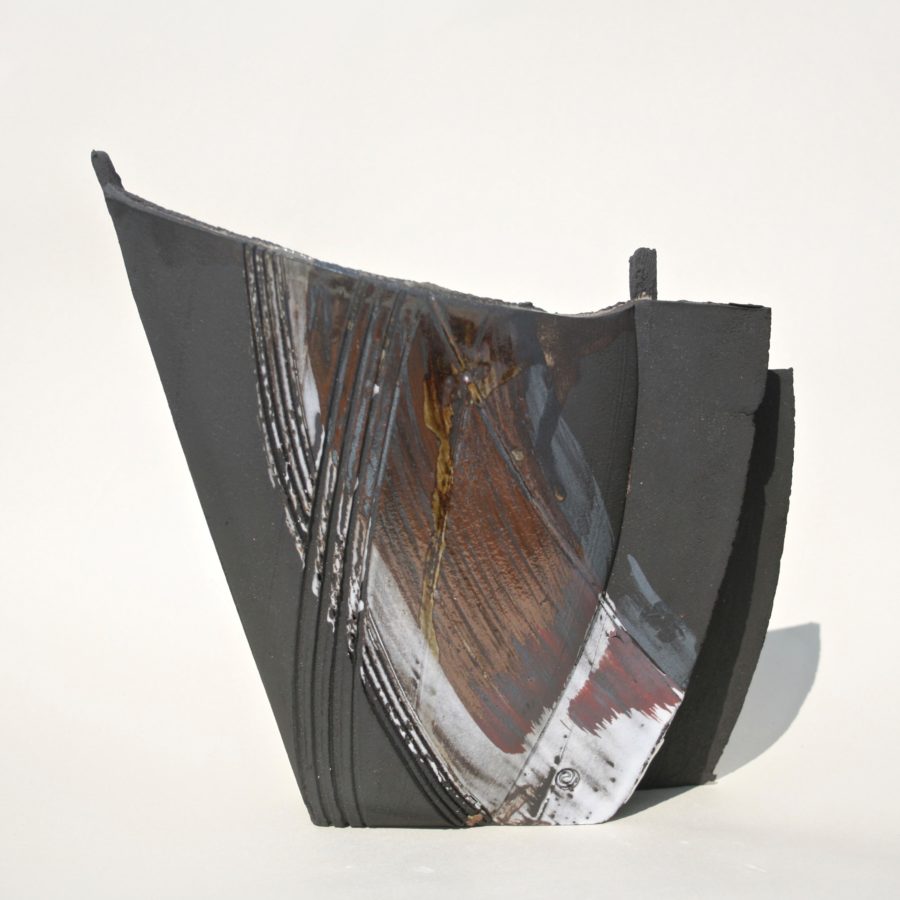 Birch Tree Gallery 23a Dundas Street Edinburgh EH3 6QQ 0131 556 4000 art@birchtreegallery.co.uk