Vice-chair of the Scottish Police Authority David Crichton has praised the 'outstanding contribution and dedication' of police officers in protecting the safety and wellbeing of the public during the Covid-19 crisis following a report from the Independent Advisory Group set up to review Police Scotland's use of the new coronavirus powers.
Analysis by the IAG was informed by the views of the public and stakeholders including Her Majesty's Inspectorate of Constabulary in Scotland, the Scottish Human Rights Commission and the Children and Young People's Commissioner for Scotland
It reported on the whole a consistent use of the new powers in line with the four Es approach – Engage, Explain, Encourage and Enforce where necessary – set out by the service from the outset. The IAG also highlighted that policing in Scotland was leading the way in terms of scrutiny and data gathering of policing during the pandemic.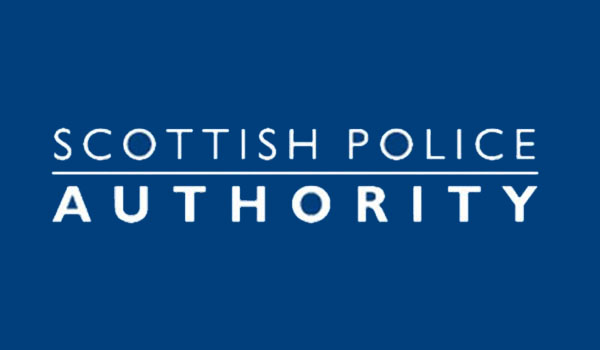 While praising the police, Mr Crichton warned that the response has not been without implications and that the challenges that existed for policing before the Covid-19 emergency remain and may have been exacerbated by the pandemic. As a result, there is a need for a "serious dialogue" over future workforce planning for policing and the levels of investment required to maintain it.
Mr Crichton said: "The need for the Authority to maintain oversight and scrutiny during the period was brought into sharp focus and has been heavily informed by regular capture of the public's views and by the work of John Scott QC's Independent Advisory Group. I believe the authority's approach has been both comprehensive and meticulous.
"Clearly we are not through this period yet and changes in public health restrictions brings new and complex challenges for policing. The full impact of the emergency on the policing budget, resilience, wellbeing and business as usual activities have still to be assessed in detail and the challenges that existed before Covid-19 have not gone away. We still face a budget deficit, COP26 – 26th UN Climate Change Conference – has been postponed and a potential no-deal Brexit remains a possibility. However, in terms of the period of strict lockdown, the authority has no doubt that Police Scotland has performed an admirable service for the people of Scotland and we thank the chief constable, his leadership team and all of the police officers and staff for their contribution to that."
Police Scotland's own local police survey – used to identify and understand people's opinion of their local police service and any concerns about their safety and wellbeing in their area – received a strong level of public confidence in Scottish policing and support for the approach to policing the pandemic.
"Confidence in policing has increased significantly, by 20 per cent, compared to before the coronavirus lockdown," said Police Scotland. "Around two-thirds of people have confidence in their local police. Public confidence is high across all 13 local police divisions. A strong majority of responses from all divisions said that the police are friendly and approachable."
Feeling of safety has remained high since the lockdown, with 89 per cent of respondents stating they feel safe in their area. There is a statistically significant increase in respondents who feel 'very safe' and a fall in those who 'do not feel safe' compared to data before coronavirus.
While most (48 per cent) say concern about crime in their area since the lockdown has remained the same, it has decreased for 16 per cent and increased for 26 per cent. Concerns include social distancing breaches, anti-social behaviour, speeding and dangerous driving, burglary, drug taking and dealing.
Police Scotland said on what matters most to the public (from open-ended responses), constant themes include visibility (local presence), police support in enforcing lockdown restrictions, communicating and engaging with the public, and understanding the needs of diverse communities during the crisis.
The survey launched on April 9 on Police Scotland's Citizen Space platform. It is the largest of its kind in the UK to involve the public in a conversation about policing and coronavirus.
More than 20,000 responses, including approximately 51,000 free text responses, were received. These responses have been reviewed on a weekly basis and have helped Police Scotland to respond to emerging issues and shape its approaches to policing in local areas.
Its response to this feedback has been to:
Enhance local police presence at identified key locations (including scenic areas, parks, urban areas), with a focus on patrolling during the evenings and after dark;
Increase engagement with more than 20 organisations representing the interests of disabled people to make sure its information and messaging is accessible, and to ensure the police are aware of the needs and challenges of disabled people (including physical, sensory and learning difficulties) in complying with social distancing and use of face masks;
Include the needs and circumstances of vulnerable people in daily police officer briefings – to make sure officers engage appropriately and bring empathy to interactions;
Provide information and advice on reporting hate crime to reassure all communities;
Offer discreet and safe ways for the public to speak to a police officer, including video call;
Improve public information and advice at a national and local level on staying safe during coronavirus that is in line with government guidance;
Increase police patrols and information in areas where the public have raised concern about reckless driving and speeding; and
Provide a British Sign Language (BSL) survey.