Today is First Minister, Nicola Sturgeon's 50th birthday and we send her our best wishes.
For those of you who would like to, there is a Clap for Nicola event at 8pm this evening to recognise her handling of the coronavirus pandemic.
Organiser Siobhan McCann wrote on Facebook: "Our First Minister has done an exceptional job throughout what's been a strange year so far, to say the least.
"We clapped for our fantastic NHS. 👏🏼
"We even clapped for Boris at some point (why, I'm not quite sure).
"Let's give Nicola the "full regalia" on her 50th birthday, Sunday 19th July at 8pm.
"Get the pipes and pans oot and cheer once more for oor Nicola!
"And let's make sure Westminster hear us!
👏🏼🏴󠁧󠁢󠁳󠁣󠁴󠁿👏🏼💙👏🏼🏴󠁧󠁢󠁳󠁣󠁴󠁿👏🏼"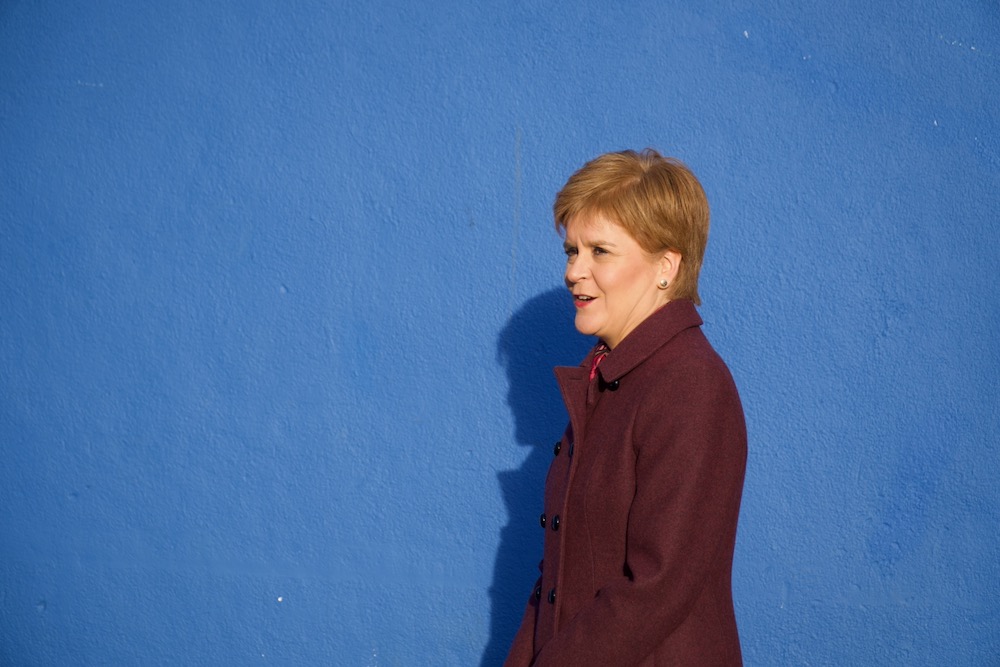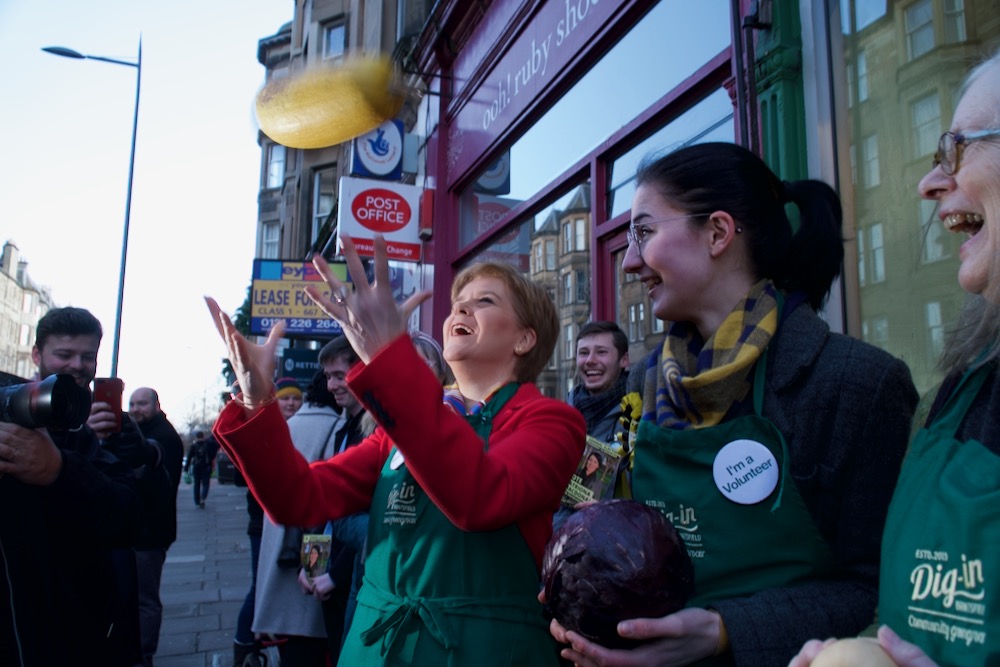 However after some media outlets said that Ms McCann was an SNP activist of some kind she felt it necessary to put up a new message this morning:
*Just a wee reminder about tonight, folks! 8pm! 👏🏼🏴󠁧󠁢󠁳󠁣󠁴󠁿*
"Also, spotted a surge of articles about this event and felt it necessary to confirm a few things:
– Despite what some newspapers have reported, I just want to clarify that I am not any sort of "SNP PR/event organiser". Just some gal who created this event one day chilling in my back garden. So, just to let you know those newspapers are fabricating.
– Also, despite what the same newspapers suggest, this is not a "pro SNP" thing – it's in appreciation of our First Minister, the leader of the Scottish Government. I specifically did not mention SNP at all on the post.
– I also want to confirm that I have not spoken to or given any "statements" to any media outlets. Anything they have written about this event, other than quoting my words from the event directly, is entirely their own opinion. 
"That's all.
"Well, one more thing…
"Happy birthday Nicola, and thanks for all you have done and continue to do for all of us here in Scotland. 
"And mind folks, "keep the heid!" 💙
"Alba gu bràth! 🏴󠁧󠁢󠁳󠁣󠁴󠁿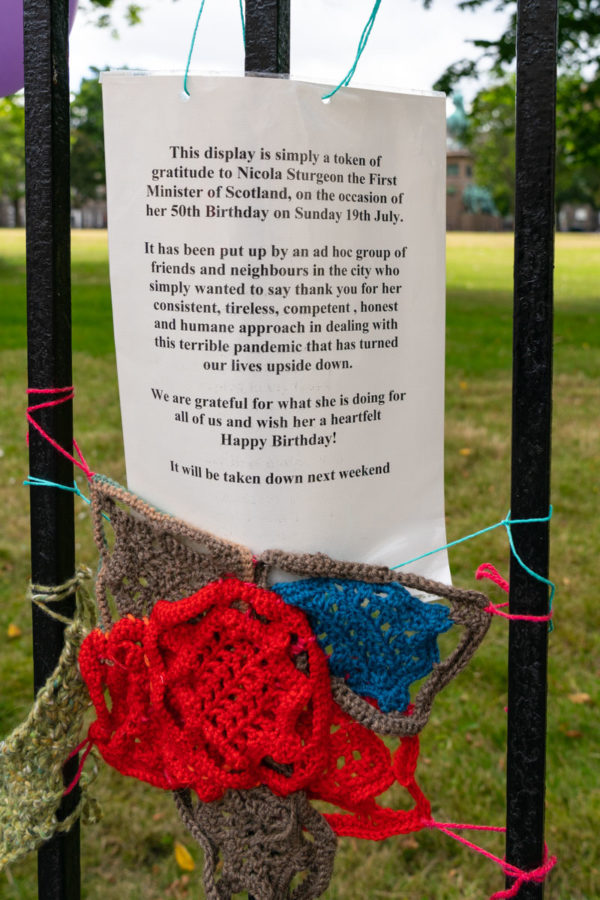 Some kind crafters have made a birthday message for the First Minister which is on the railings opposite Bute House in Charlotte Square.
The ladies, Jane Jones, Gillian, Lorna, Fiona, Sue, Kate and Joan told Edinburgh Live that they wanted to create a token of gratitude to the First Minister.