Edinburgh-based philanthropist James Anderson who has already given over £3m to the men's senior game, and £250,000 for women's football will now donate £300,000 to youth football teams across the country.
Anderson is joint manager of the £10billion Scottish Mortgage Investment Trust for Baillie Gifford and also holds stakes in global conglomerates such as Amazon, Facebook, Tesla and Netflix.
In 2014 he agreed to underwrite Hearts' shirt sponsorship to allow youth charity Save The Children to reap the benefits of branding the front of the club's' jerseys.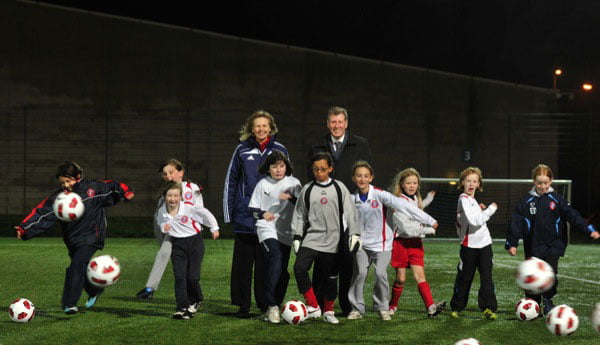 The latest donation, which comes via the Scottish Football Partnership Trust, will cover teams up to and including the under-21 age group and will also fund coaching, grassroots volunteers and first aid.
This means every Scottish Youth FA club will receive free membership for an entire season.
Over 4,000 clubs will benefit from the money, which is to help with the costs of new safety measures being put in place as a result of the coronavirus.