Versatile central midfielder Charlotte Potts has joined Hibernian from Sunderland AFC on an 18-month contract.
She has considerable playing experience in both North America and England, including an FA Women's Premier League winners medal.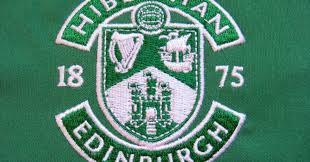 The 25-year-old told the club website: "I'm delighted to be joining Hibernian. I felt it was the right move for me when I looked at what the club was all about.
"Hibs have had a lot of success over the years and that really appealed to me. I've always believed losers quit when they fail; winners fail until they succeed. Myself and Hibs have a lot in common and I can't wait to get started."
Potts becomes the first signing of the summer, with Head Coach Dean Gibson working hard to secure such a significant addition to the squad. He said: "I am delighted to finally make Charlotte a Hibernian player.
"We have been speaking and trying to make it happen for a good few weeks now. She is a versatile player who can play in both midfield and defence. She will bring both athleticism and a physical presence to our squad.
"I can't wait to get back to some form of normality and see Charlotte and the rest of the squad in action. I'm excited by this signing. I really feel this will push us towards hitting our targets for the upcoming season."