It's Father's Day on Sunday 21 June 2020. You may be looking for something to send by post if you are living in different places during lockdown.
We have a few suggestions which you still have time to organise before the weekend.
HENDRICK'S GIN
Hendrick's Gin invite you to step away from the mundanity of socks and mugs, and treat the best dad in town to something a little more unusual and a tad more delectable, with a lovely selection of curious gifts available.
A bottle of the good stuff – 70cl, £30
What better way to say thank you to the man who keeps life peculiar with his cracking jokes, unwavering support and questionable dress sense, than a marvellous bottle of Hendrick's Gin – a delightfully curious gift any father will love to receive. RRP £30
Hendrick's Gin Duo Gift Set – x2 70cl (Hendrick's Gin and Hendrick's Midsummer Solstice Gin), £65
If you are feeling extra generous, why not gift him the ultimate Hendrick's Gin duo, featuring a bottle of the delectably floral limited-edition Hendrick's Midsummer Solstice alongside a bottle of the all-time favourite Hendrick's Gin.
Hendrick's Gin Cucumber Curler Gift Set – 70cl and Cucumber Curler, £35.29
If you are looking for a perfectly peculiar gift for your wonderfully peculiar father, then you must go for the Hendrick's Gin Cucumber Curler Gift Set. The Cucumber Curling Apparatus creates superbly sumptuous cucumber spirals, giving him everything he needs to make a most refreshing Hendrick's Gin & Tonic.
Hendrick's Gin is available to buy from all good retailers. Available in 70cl (RRP £30), 43.4% ABV. Hendrick's Gin & Midsummer Solstice Duo Gift Set (2 x 70cl, RRP £65) and Hendrick's Gin Cucumber Curler Gift Set (70cl and Cucumber Curler, £35.29) are both available to buy from Amazon.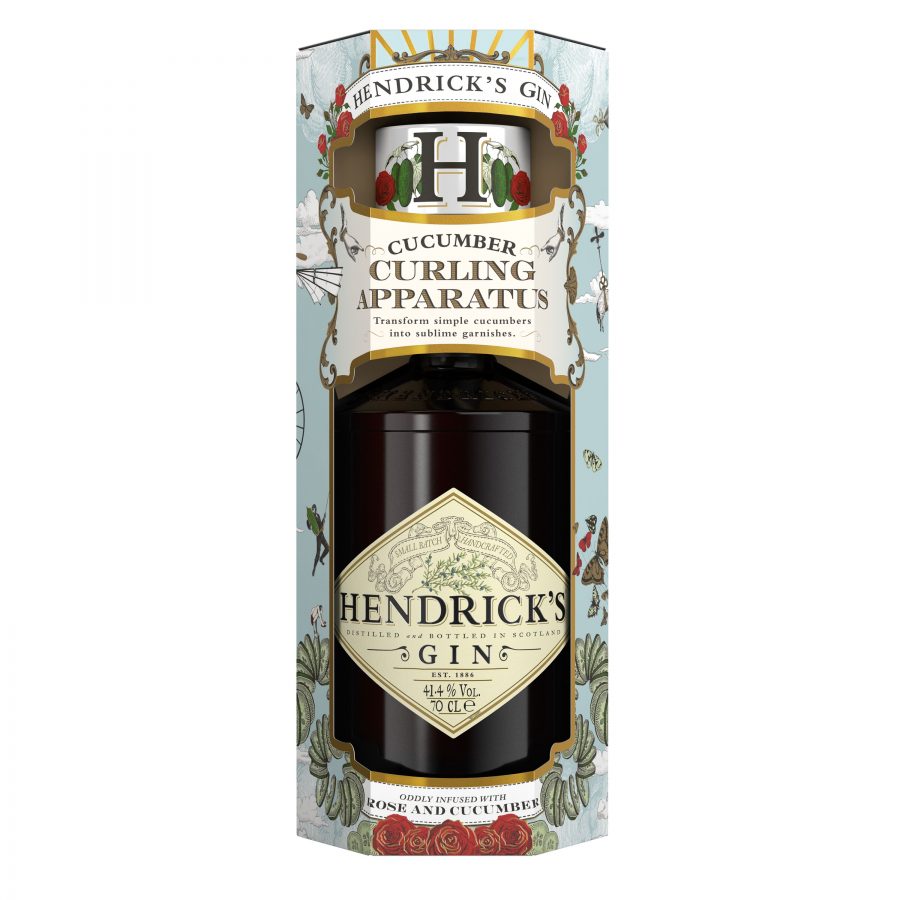 ARDGOWAN DISTILLERY – WHISKY GIFTS AND COMPETITION
Ardgowan Distillery is running a competition to win a bottle of very rare Ardgowan Expedition 20-year-old malt.
The exclusive dram was created when father and son team Barney and Robert Swan OBE trekked 600 miles to the South Pole in 2018. They carried a bottle of 20-year-old single malt with them – the first Scotch whisky to make it to the pole.
On their return, their South Pole scotch became part of Ardgowan's Expedition. There were only 600 bottles of this blend filled, one to commemorate every mile they trekked, making it a very special dram. In 2019 Expedition was awarded a gold medal in the prestigious Scottish Whisky Awards.
The fledgling distillery – which aims to start groundwork on their Inverkip distillery next year – is now offering the chance to win a bottle which normally costs £499.
Ardgowan CEO, Martin McAdam said: "Robert and Barney's trek to the South Pole was one of the ultimate father and son adventures, and Expedition is a terrific commemorative gift for any dad.
"We've set up a free draw for anyone who buys a bottle of our flagship Coppersmith blended malt [£49.99] through our online shop."
For runners up, the distillery has four Expedition presentation boxes – comprising an Expedition miniature plus two Glencairn glasses, which retails at £49.99.
Anyone who purchases Coppersmith will receive a free Glencairn glass and enjoy free postage and packing – and will be entered automatically in the draw.
The prize draw closes at midnight on 20 June 2020, and is also open to all subscribers on the Ardgowan Distillery mailing list.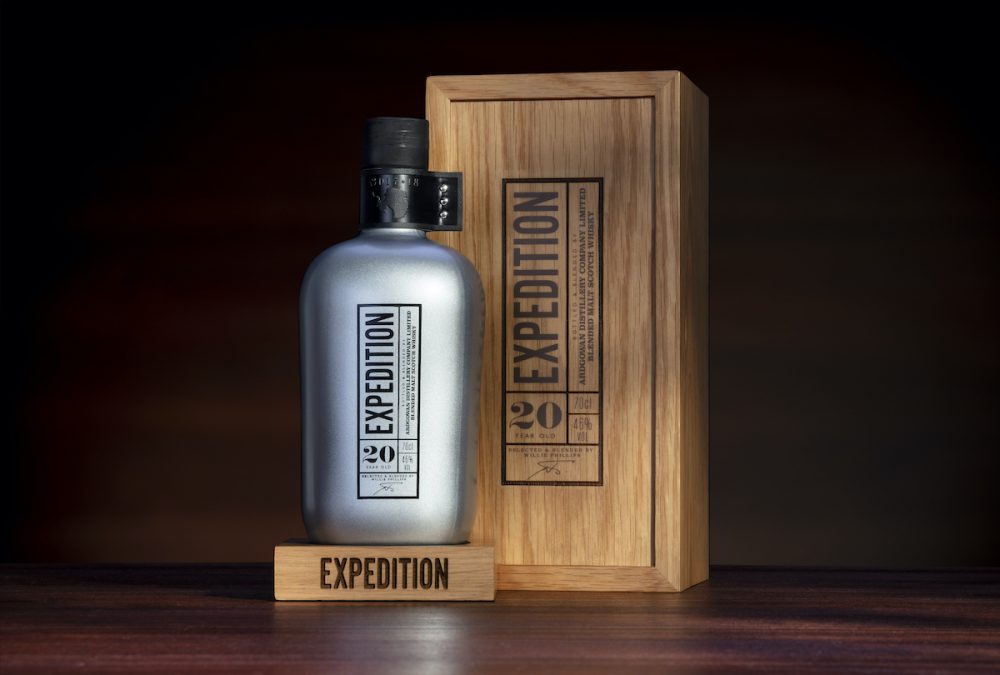 PICKERING'S GIN
They have been busy selling their Scottish Sets online and those are now sold out, but they still have some gift ideas in their online shop.
Their Triple Tipple Pack is three miniatures for an at home gin tasting. (Maybe you need to get one for yourself so that you can have a virtual tasting together over Zoom!)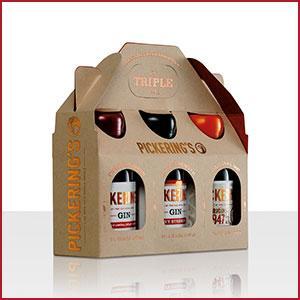 Afternoon Tea from Tigerlily
Order this by 5pm on Friday for delivery to your dad on 21 June 2020.
The afternoon tea will have brisket and horseradish slaw sliders and Stornoway black pudding and pulled ham hock sausage rolls instead of sandwiches. But they do have scones in the box. You can also add beer or cocktails. The menu is here.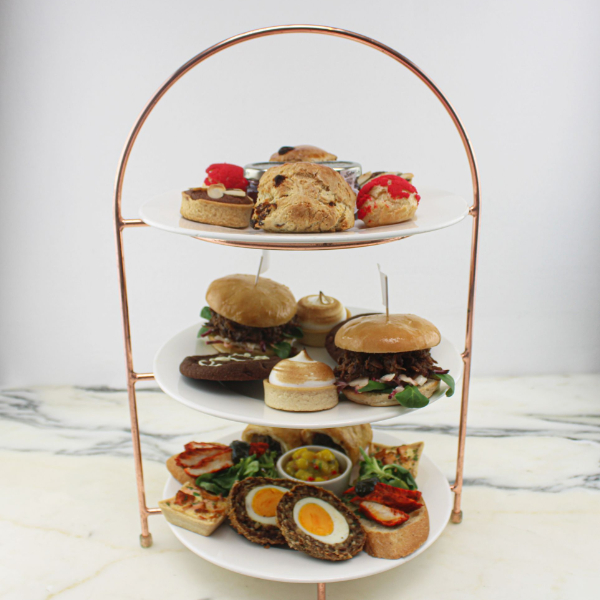 WHISKY GIFTS AT LIDL FROM JUST £3.99
Ernesto Hip Flask (225ml) – £3.99
Ideal for whisky aficionados, a stylish hip flask will hit Lidl shelves this week. Coming in Stainless Steel or Stainless Steel with a Faux Leather Cover, this would make a great Father's Daygift that packs a punch well above its price.
Glen Orchy 5 Year Blended Malt Scotch Whisky – £15.49 (70cl, 40% ABV)
Combining a soft sweetness with enticing fruity flavours and a warming hint of spice, Lidl's Glen Orchy blended Scotch makes the perfect present for whisky-loving Dads.
Ben Bracken Highland Single Malt Scotch Whisky – £17.49 (70cl, 40% ABV)
Offering a rich and refined single malt for less than £20, Ben Bracken is a Highland masterpiece with notes of coffee, dark bitter chocolate, black morello cherries and pecan pie. 
GREETING CARDS AND MORE
Not just your regular bottles of wine, gin or beer – these are Scribbler bottles!… now with an added Scribbler 'stamp' to some of your favourite boozy beverages. (You have to order by 17 June to ensure delivery by Father's Day).
Whichever your drink of choice, Scribbler's new range includes something for everyone, including an assortment of Wine, Gin, Beer, Ale, Lager, Gin, Champagne and Prosecco. The perfect quirky gift for Father's Day, your next birthday or just a zoom night in with your mates, these tipples stand out next to the same old (boring) supermarket bottles.