Keep Donald Trump's hands off our NHS
Ahead of President Trump's visit to the UK tomorrow, Scottish Liberal Democrat general election chair Alex Cole-Hamilton MSP visited the Western General Hospital today to demand Trump keeps his hands off the NHS.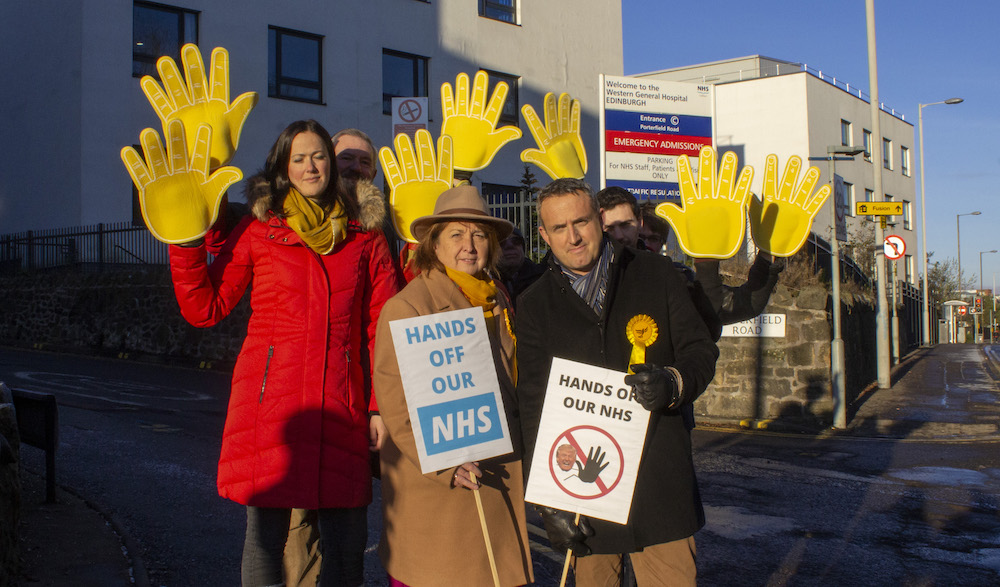 The LibDems say that a document which was released laid out the details of talks involving UK and US officials and revealed that the NHS would be on the table as part of any trade deal with the UK in the event of Brexit.
Alex Cole-Hamilton said: "Donald Trump is a serious and direct threat to our beloved NHS. Our NHS is a vital public service which must be protected from commercial exploitation, we need to keep it out of the hands of Donald Trump.
"Johnson and Trump are in cahoots to sell off our NHS, despite Johnson's insistence that the NHS is not for sale. Yet again, Johnson is lying to us all.
"Waiting times are deteriorating, mental health services are at breaking point and health boards can't recruit the staff they need. The NHS is facing enough problems under the SNP without adding ravenous US pharmaceutical companies into the mix.
"At this election, voters should choose Liberal Democrat MPs who will stop Brexit and work with like-minded allies to build an open, tolerant world, not Conservative MPs in the pocket of Donald Trump."