Summerhall has a packed programme of events in December, and we can only mention just a few here.
On 6 December 2019 Cold Turkey's Warm Stuffing takes place at Summerhall.
Kathryn Joseph is a main dish at Cold Turkey this December – the haunting songs of Kathryn's debut album Bones You Have Thrown Me and Blood You've Spilled won the Scottish Album of the Year Award in 2015
Hollie McNish loves reading and writing and handstands. She has published four poetry collections, a play about football and her new book, Slug, is out in Feb 2021. Her poems receive millions of online views but so do videos of pets on trampolines.  Pink has tweeted one of her poems and Emma Watson said that her poems helped her get back into poetry. Hollie always has a bottle of Baileys in her fridge to take a small sip from when she wants to feel Christmassy again. She puts her decorations up on December 1st.
Over the past few years Withered Hand – aka Edinburgh DIY folk-rock troubadour Dan Willson – has released two outstanding albums, seen several of his songs picked up on MTV and cult series 'Skins', and gained an unlikely legion of fans including Jarvis Cocker and Rolling Stone Magazine USA (who decreed him "Artist to Watch"). He has come to believe that Father Christmas is in everybody.  
Michael Pedersen has performed aw over the globe and counts among his fans Irvine Welsh, Stephen Fry, Charlotte Church & his mum. Michael is a Canongate Future 40, has won the Robert Louis Stevenson Fellowship and The John Mather's Trust Rising Star Award. He is co-founder of Neu! Reekie! and his recent collection 'Oyster' has been illustrated by Scott Hutchison. Michael has 14 Christmas Jumpers — responsibly sourced — and worn shamelessly from October.
Nicola Meighan, music journalist & broadcaster, will also perform a DJ set.
There will be songs, poems, glockenspiel, a recorder, guitar, piano, festive fizziness, coruscating cheer, bam humbug and plum pudding beyond.
Also on 6 December Gremlins will be shown on the big screen. Don't get them wet! Part of Summerhall's new CineHall series – weekly cult, off-beat and international films on Friday and Saturday nights. This December, join them for Christmas Creatures – a ghoulish collection of cinema classics, splattered in festive red.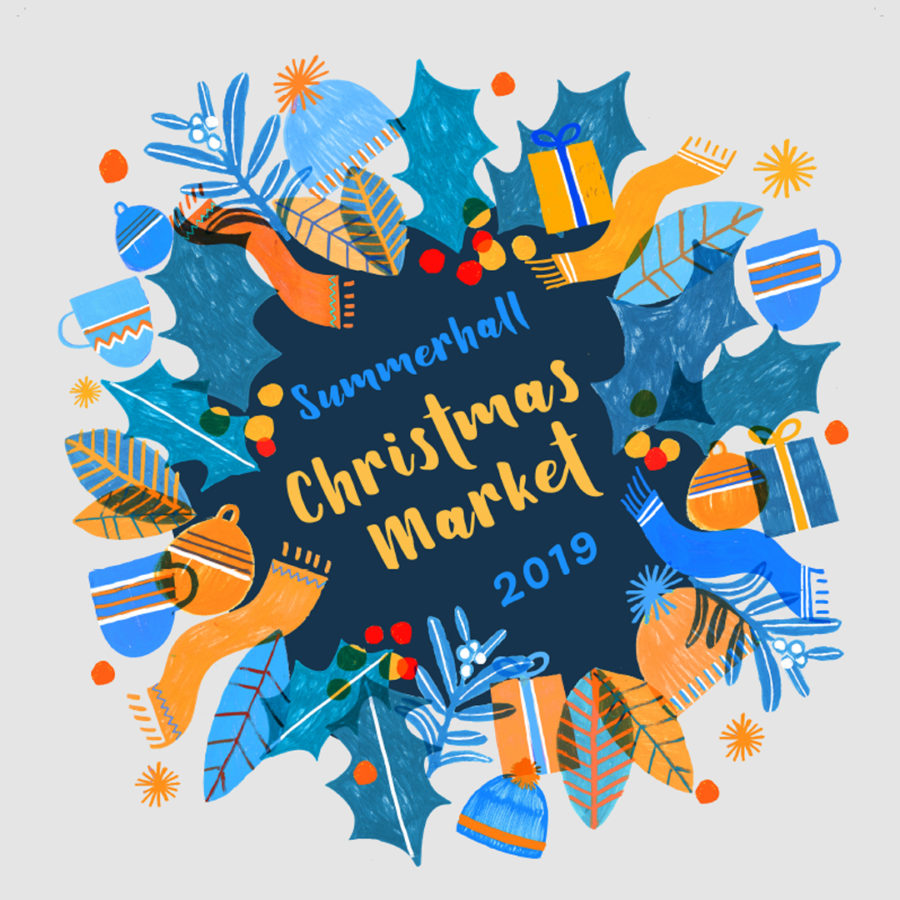 This year's Christmas Market takes place on Sunday 8 December 2019 and will be jam-packed with local businesses selling top quality unique products and food vendors serving up delicious food and drink alongside activities and entertainment.
Alongside over 70 local businesses, there will be food and drink available in the courtyard, festive workshops from TeenieTingsTerrariums and Teapot Trust, carolling from Summerhall Singers, drop-in screenings from Cinema on Sunday and more!
Transatlantic Ensemble, return to Summerhall Edinburgh this Christmas, to perform Fleetwood Mac's iconic Rumours album, live on the evening of Wednesday 18 December 2019.
Doors to the show are open from doors 8.00pm and Tom Caulker, the World Headquarters Club resident DJ, will be providing the music either side of the band, setting the mood for this extra special Xmas night out.
There is loads more to choose from on the Summerhall programme including Christmas films Scrooged and The Grinch on 20 and 21 December 2019.
More information on the Summerhall website.