Minister for Europe, Migration and International Development Minister Ben Macpherson attended an international conference in Italy last weekend and told those attending that Scotland is open and pro-European in the face of Brexit.
At the Pontignano Conference the minister emphasised Scotland's positive approach to migration and underlined its commitment to European partnership.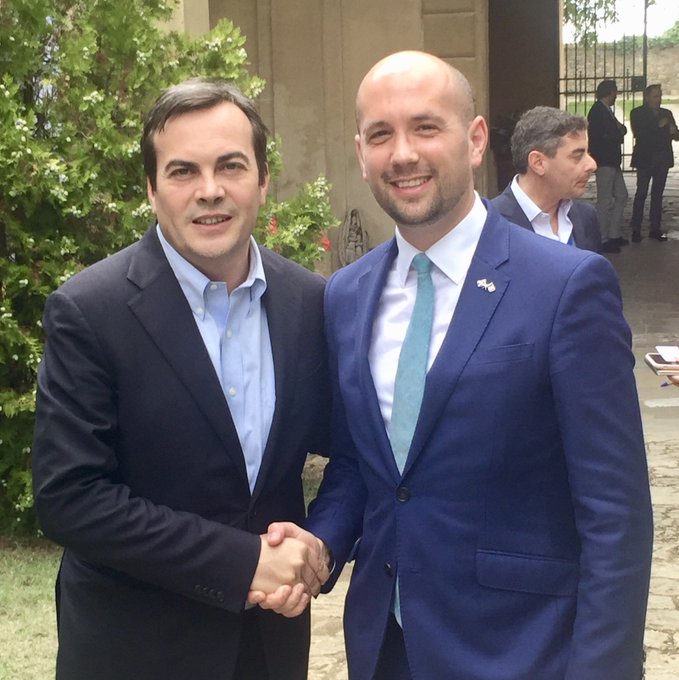 The annual conference brings together political leaders and experts in business, security, education, culture and the media to discuss common challenges facing the UK and Italy.
Mr Macpherson held a series of meetings, including with members of the new Italian Government, focusing on migration and highlighted the additional support that the Scottish Government is providing to Italians in Scotland.
Mr Macpherson said:"As the world looks on with bemusement at events surrounding Brexit, it is vital to ensure that Scotland's position is understood, as an outward looking, pro-European country. My experience is that this is increasingly known and respected across Europe.
"Our approach to migration demonstrates this difference. While the UK Government's hostile environment immigration policies are deeply damaging, we have set out detailed proposals to give the Scottish Parliament the powers needed to deliver tailored immigration solutions that meet Scotland's needs and aspirations.
"Research published earlier this month revealed that EU families living in Scotland feel more welcome and safer than their counterparts in England and Wales, acknowledging the practical help and reassurance provided through the Scottish Government's 'Stay in Scotland' campaign.
"Events such as the Pontignano Conference and the Bled Strategic Forum in Slovenia, which I attended earlier this month, provide invaluable opportunities to build Scotland's international reputation and affirm our place at the heart of Europe."