Kinross based Webster Adventures has once again taken part in a hot air ballooning world record attempt.
The company, which is Scotland's premier provider of hot air ballooning experiences above Perth, Kinross and Fife, travelled to France on Sunday to attend Grand Est Mondial Hot Air Balloons, an event which included 456 balloons all lined up on a huge airfield together ready for take-off.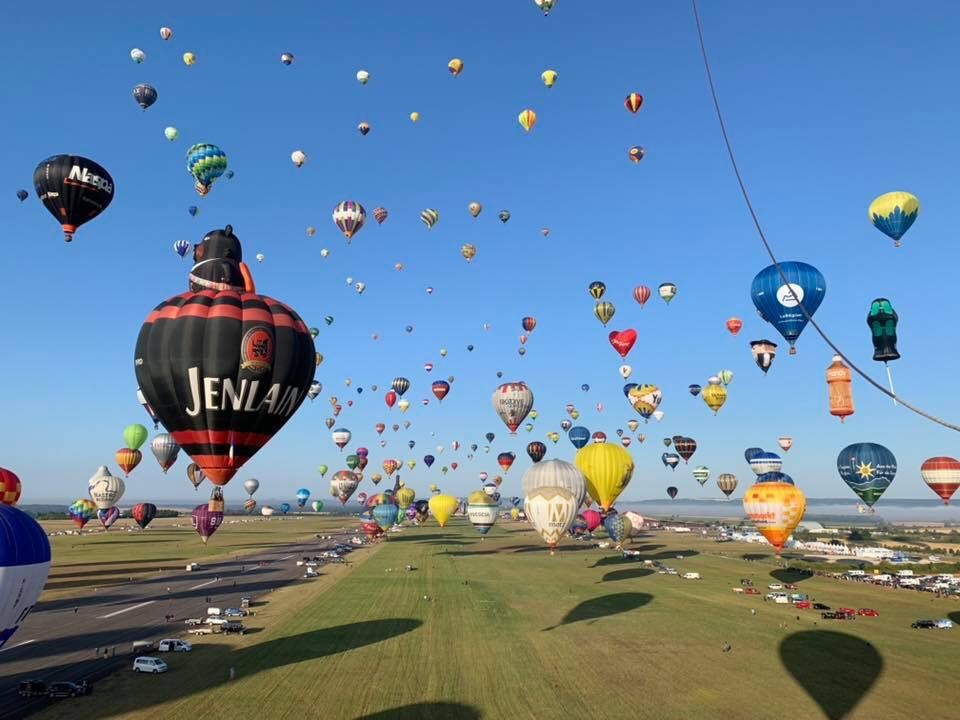 The world record was to achieve the greatest number of balloons ready to take to the skies at the one time. On this occasion it was not achieved, but Webster Adventures distinctive orange balloon, a Cameron Z105, took part in the last world record attempt, which featured 450 balloons successfully take off together at Metz in France. The balloon also holds a World Record for an English Channel crossing.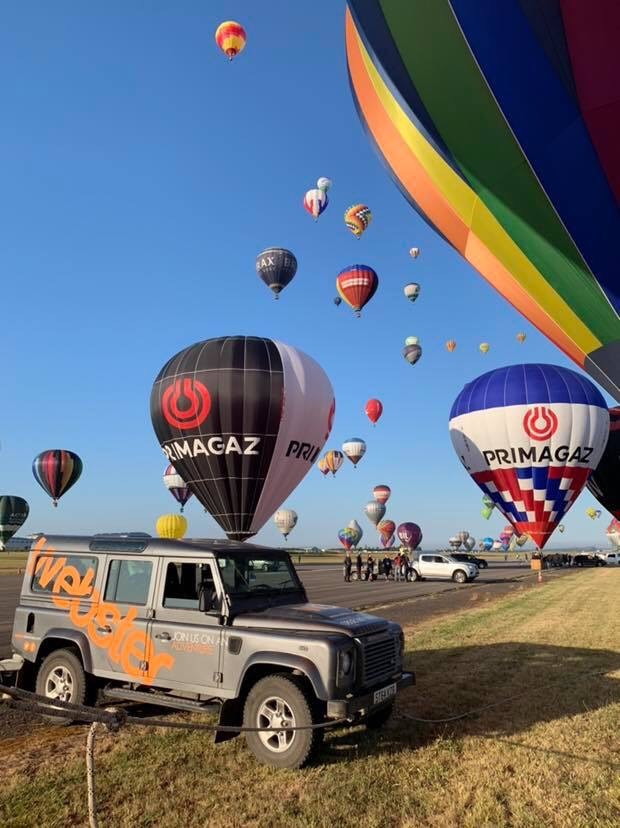 Daniel Webster, MD of Webster Adventures said :  "I get a huge kick out of attending these global ballooning events – this one was such a spectacle, and really something I will remember for a long time. The weather in France was fantastic, and I was really pleased at how the balloon performed."
"I make a point of taking time out of my busy schedule as a contractor and housebuilder to attend events like this – it lends kudos to our balloon. and it's a huge stressbuster for me," he added.
"When not attending such events, we love to have the balloon up in the air above Loch Leven taking out paying passengers, and giving them a once in a lifetime experience. It's ideal for birthdays, for special anniversaries, and, of course, for wedding proposals!"