You can fly from Edinburgh to a dozen airports all over France, so the whole country is your oyster.
Here I suggest a menu of things to see and do in France this summer.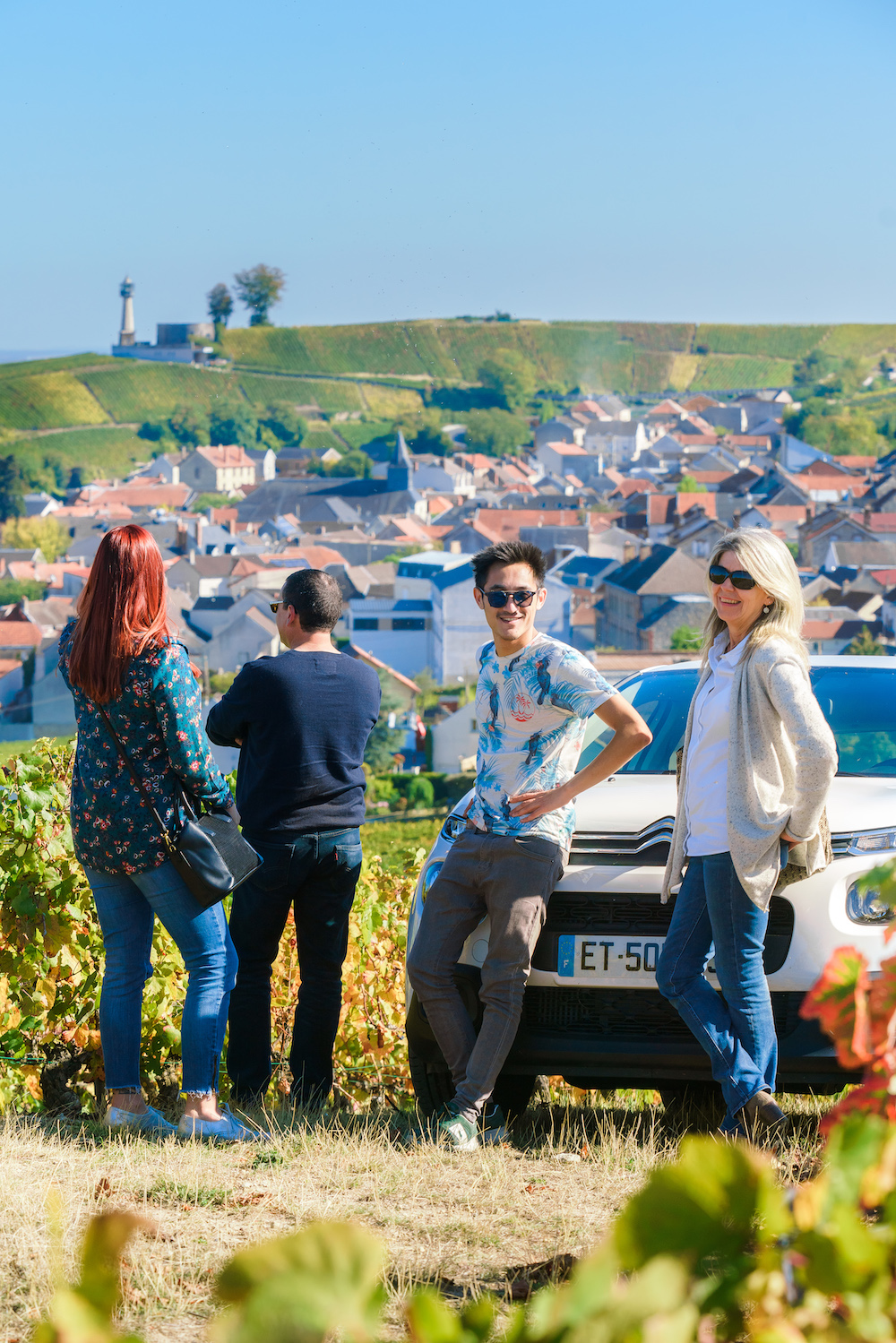 LOVELY BUBBLY
Scotland won't be in contention as Reims hosts the FIFA Women's Football World Cup, but there's still plenty to celebrate in Reims. Put some fizz into your life with a trip to France's Champagne capital.
Another Notre-Dame
Start your day in Reims by visiting the Catedral Notre-Dame de Reims. A near contemporary of its Paris namesake, it was founded in 1211. There's a fine view of Reims from its towers and the interior glows with medieval and modern stained glass.
From the 11th century onward, all France's kings were crowned in Reims and until 23 September 2019 a breathtaking new sound and light show at the cathedral, Regalia, recreates the power and glory of a medieval coronation.
From medieval to modern art
There's art for all tastes in Reims. The 17th-century Palais du Tau (www.monuments-nationaux.fr), opposite the Catedral, is filled with medieval sculpture, tapestries and religious art. If your taste runs to classical art, you'll find Corot landscapes and David's Death of Marat in the Musée des Beaux-Arts.There's work of a very different kind at the Champagne-Ardenne Regional Foundation for Contemporary Art (FRAC), with a collection of modern art from the 1960s to the 21st century (www.frac-champagneardenne.org).
And the bubbly?
The high point of any visit to Reims is a visit to one of the city's venerable Champagne houses. A two-hour tour of the cellars at Maison Ruinart (www.ruinart.com) costs €70 per person ends with a tasting session.
EAT AND DRINK
Reims is a gourmand's delight, with six Michelin-starred restaurants sharing nine stars between. Queening it over them all is Arnaud Lallement's triple-starred L'Assiette Champenoise (www.assiettechampenoise.com). The cheapest menu here costs €105, but you could easily spend €400 a head. On a more modest budget, you'll find regional dishes at Brasserie du Boulingrin (29-31 Rue de Mars www.boulingrin.fr), next to the vast Halles du Boulingrin covered market. The lunch menu starts at around €10.00 . L'Edito (74-80 Place Drouet d'Erlon www.brasserie-ledito-reims.fr) is a lively brasserie where the lunch bill will start at around €30 a head. End the day at As Before, Reims's swish jazz and piano bar, which stays open into the small hours (35 rue Buirette, www.salon-degermann.com).
FIND OUT MORE
Reims Tourisme www.reims-tourism.com
Champagne-Ardenne Tourisme www.tourisme-champagne-ardenne.com
Fly to Paris-CDG from Edinburgh with Air France (www.airfrance.com) or Easyjet (www.easyjet.com).Trains direct from CDG to Champagne-Ardenne TGV take as little as 30 minutes or a 20-minute taxi ride into Reims costs around €25.
FISHY BUSINESS
Take a break in Boulogne to explore Nausicaa, Europe's largest aquarium, where you can plunge beneath the surface without getting your feet wet thanks to a new 18-metre underwater tunnel that passes through a huge tank – home to thousands of sea creatures great and small. Go behind the scenes with an English-speaking guide to find out how keepers take care of everything from sharks to sea anemones.
FIND OUT MORE
www.nausicaa.com
Fly to Paris-CDG from Edinburgh with Air France (www.airfrance.com) or Easyjet
(www.easyjet.com). Boulogne is around 2 hrs 30 mins by train (www.oui.sncf).
DON'T LOOK DOWN
The big deal at the 2877-metre Pic Du Midi is the Chavin observatory with its 400mm telescope and a breathtaking view of a starry sky free of light pollution and unobscured by clouds. In the daytime, there are panoramic views of the Pyrénées from a new 12-metre walkway glass-floored pontoon. Don't look down unless you have a good head for heights.
FIND OUT MORE
Fly to Toulouse from Edinburgh with Ryanair (www.ryanair.com) then train to Lourdes www.OUI.sncf. There's a twice-daily shuttle bus from Lourdes to the Pic.
MAGIC MONUMENTS
France's national heritage organisation, the Centre des Monuments Nationaux, hosts a choice of fascinating events and exhibitions at iconic buildings all over France over the next six months.
Summer spectacular
The Chateau d'Azay-le-Rideau, loveliest of the Loire chateaus, celebrates 500 years of the French Renaissance this summer with an evening sound and light show that turns the Italianate facade and gardens into a stunning spectacle that makes you wonder why Catherine de Medici spent so long in Leith.
(29 June-1 Sept)
Fly to Nantes from Edinburgh with Ryanair. Azay-le-Rideau is around 200km from Nantes and the drive (along the picturesque Loire) takes about 2hrs 30 mins.
Light and colour
British artist Liz West unveils installations inspired by the colours and light of ancient Beaulieu-en-Rouergue Abbey, where an outstanding collection of contemporary art graces the grounds and interior, rescued in the 1950s by collectors Genevieve Bonnefoi and Pierre Brache. (Until 30 September)
Fly from Edinburgh to Toulouse with Ryanair, then drive (under two hours).
Let them eat cake!
Marie-Antoinette famously condemned herself when she suggest that the Paris mob might get by on brioches when the bread ran out. Well, you know how the French are about their bread. This autumn, visit the Conciergerie in Paris, where she spent her final days before the guillotine fell, to discover the woman behind the playgirl legend (16 Oct-27 Jan 2020).
Fly to Paris-CDG from Edinburgh with Air France (www.airfrance.com) or Easyjet
(www.easyjet.com)or to Paris-Orly with Transavia (www.transavia.com)
FIND OUT MORE
Centre des Monuments Nationaux www.monuments-nationaux.fr
Robin Gauldie is a freelance journalist and author of numerous travel guides including the new Eyewitness Guide to Scotland, published by Dorling Kindersley. He lives in Leith.