This original, fully immersive comedy opened in September 2018 to rave reviews, both on tour and in a new London residency.  It's appearing at Edinburgh Fringe for the first time in 2019 and it's one of our picks of the Fringe!
Wheeling, dealing and non-stop laughing are all on the cards at 'The Nags Head' in this fully immersive and highly interactive show that serves up nothing but the best from the pride of Peckham. The Trotters want to drum up some cash and make a cheeky saving on the side in a 2-hour fun-filled knees up that has everyone stopping by – including fan favourites like Cassandra, Trigger, Marlene, Uncle Albert and many more. Mayhem rules from
start to finish as deals are brokered, schemes are hatched and quizzes are quizzed.
This downright t'riffic event even comes with some cushty pub grub. You'd be a plonker to miss it!
– 'Hugely entertaining' ★★★★ The Stage
– 'Exceptional. One of the most hysterical, unique and well produced nights out in Britain in 2019!' ★★★★★ Celebrity Radio
– 'It's a hoot… like being inside the telly' TimeOut London
This fully immersive tribute to the TV series is by ITI, the people behind the smash hit Faulty Towers The Dining Experience. Audiences become guests, joining in with the antics of Del and his pals in a bang-for-your-buck ticket that includes a 2-hour show, a 3-course meal… and all the chaos and improvisation for free! One-off improvisation, side-splitting humour, and an expertly-crafted, completely original script come together to make this a night to remember. A Fringe debut.
EXPERIENCE THE FOOLS at EDINBURGH FRINGE FESTIVAL 2019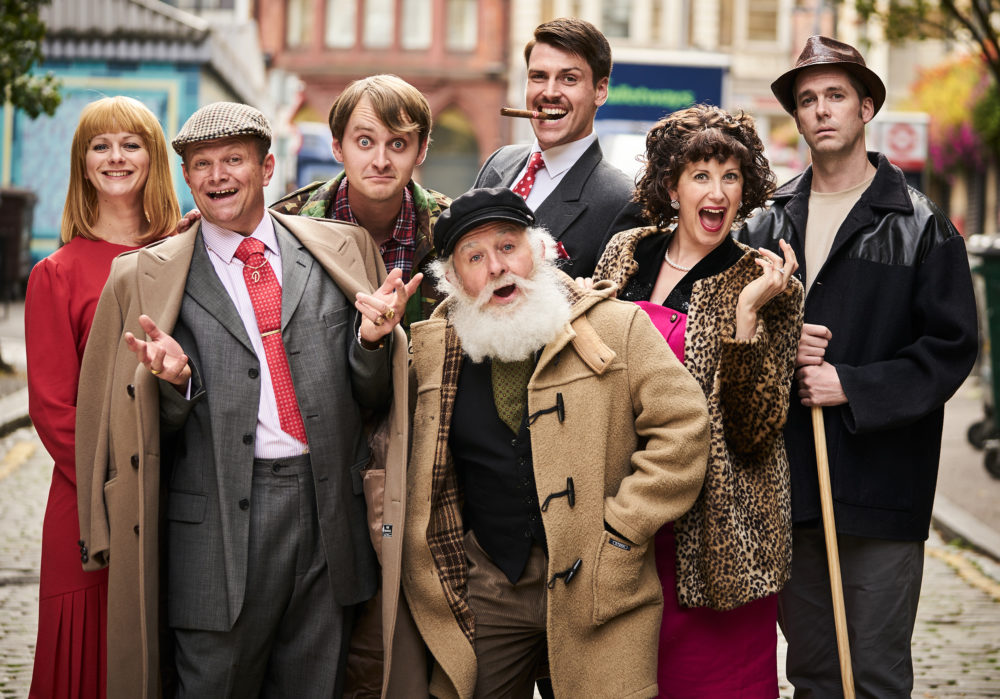 Venue 119: The Principal Hotel 19-21 George Street, EH2 2PB
Dates: 1-26 August 2019 daily (excluding Wednesday)
Times: 8:30pm dinner performances daily.
Tickets – all tickets include 3-course meal and 2-hour show:
– £52.00 Friday, Saturday & Sunday (peak).
– £47.50 all other shows (off-peak).
Show info and bookings: www.onlyfoolsdining.com | customerservice@imagination-workshop.com | 0845 154 4145 | www.edfringe.com | www.imagination-workshop.com
Show info: www.onlyfoolsdining.com
Twitter: www.twitter.com/InteractiveTheatreInt
Facebook: www.facebook.com/InteractiveTheatreInternational
Blog: http://blog.interactivetheatre.com.au/