Army@TheFringe is returning for a third year with another programme of shows that explore life in and out of uniform.
This year's productions embrace everything from opera and drama to queer theatre.
The themes include the experiences of women on the front line, the lives of female wartime medics, the recollections of York's last surviving D-Day veterans and the importance of non-sexual touch in a digital world.
It is also taking a highly innovative step with one production, the acclaimed Unicorns, Almost, by Owen Sheers, which has been specially adapted as an immersive audio experience and installation.
For the second half of the Fringe audiences will be able to see the live show, which was highly praised as a "resonant one-hander … elegantly evocative." ★★★★The Guardianwhen it premiered at Hay-on Wye-last year.
Lieutenant Colonel Gordon Mackenzie, Head of Engagement for the Army in Scotland, said:"Army@TheFringe has established itself as a venue that offers high quality performance art that asks serious questions about life in the armed services and about wider social issues.
"In the 75th anniversary of the D-Day landings we are also proud to be able to present Bomb Happy and Unicorns, Almost, which offer different perspectives on the struggle to liberate Europe, and the consequences for those who fought to defeat the Nazis.
"The recent admission of women into frontline roles was something that caused controversy. With that in mind we hope audiences will be interested in Dead Equal and Hallowed Ground which both reflect the determination of women from different nations and in different eras to offer their skills and services in times of conflict.
"At the same time we are delighted to have the chance to welcome Edinburgh's Creative Electric with The Happiness Project– with its diverse and inclusive cast and its dedication to put queer, working class and disabled people's stories centre stage."
As ever the Army will be inviting audiences to join them in the historic Hepburn House Drill Hall in Edinburgh's New Town, which will be staffed by serving soldiers and cadets.
As in previous years there will be after show discussions in which the audience can raise questions with performers, directors and members of the Army.
Most importantly it continues to build on its strong track record of presenting bold, high quality, independently produced performance art.
Last year's dance theatre production The Troth, from the Akademi, (★★★★★Broadway Baby, ★★★★Herald)won Herald Angel and Lustrum awards with its portrayal of the experiences of South Asian soldiers on the Western Front in World War I.
The queer theatre production Cezary Goes to War, from Poland, (★★★★★Broadway Baby) also won a Lustrum Award. In 2017 5 Soldiers,from the Rosie Kay Dance Company, achieved huge critical acclaim with a string of ★★★★and ★★★★★reviews and went on to enjoy major national and international success.
Army@TheFringe is once again taking place in association with Summerhall.
Verity Leigh, Summerhall's Programme Manager, said: "We are delighted to be collaborating with the Army for a third year to present a programme of innovative contemporary performance.
"Army@TheFringe supports artists to bring new work to the Fringe and to reach new audiences. Once again, the artists presenting work this year have some fascinating, moving and intriguing stories and ideas to share with audiences."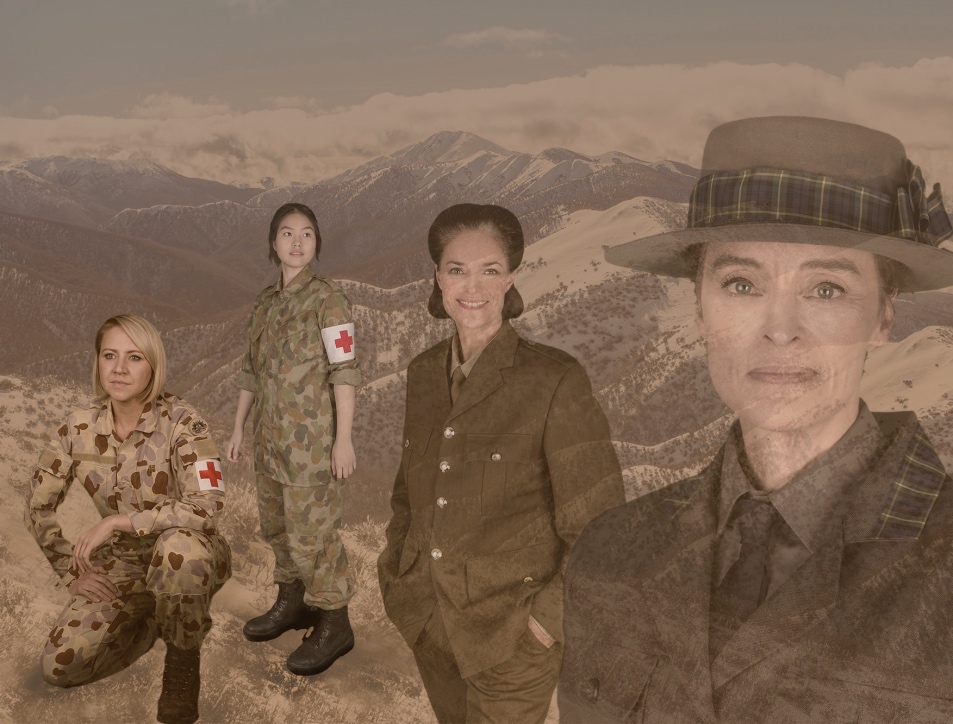 About the shows :  
Bomb Happy:A verbatim play from Everwitch about ordinary young men in extraordinary times. It brings to life the powerful testimonies of five Normandy veterans –inexperienced conscripts, who find themselves part of one of the most dangerous operations of World War II. Memories – humorous and harrowing – collide, allowing a close-up experience of life on the frontline.   
Dead Equal:An all female team tell the forgotten true story of Flora Sandes, heroine of the Allied front line in World War I, in a new opera. Flora and fellow nurse Emily Simmonds travel to the Serbian front as medical volunteers. Sick of the sidelines, Flora joins the Serbian army as a soldier while Emily continues nursing. Presented by Palmer and Hall Music.  
· Tickets include admission to Live Equal, a portrait exhibit by acclaimed photographer Wolf James.
Hallowed Ground. From Serbian snowfields to deserts in Afghanistan, four women unite across a century. Lilian, a surgeon in her 50s denied service in the Australian army in WW1 joins the WW1, joins The Scottish Women's Hospital. In WW2, Australian radiologist Mary finds herself the only woman among 3,000 British troops in the Middle East. In Iraq doctor Tam, plagued by dreams of fleeing war-torn Saigon, reconciles her own refugee experience. Catherine, on active service in Afghanistan, reflects on the remarkable women who paved the way. Presented by The Shift Theatre.
The Happiness Project from Creative Electric explores our need for non-sexual physical contact in our highly digital era. It features scenes of graphic reality TV binge-watching, Whitney Houston and spooning. Previous projects include the award-winning Church of Broccoli (Leith Late, Kelburn Garden Party) and Leith Is Where The Heart Is (Hidden Door).
Unicorns, Almost: Presented byThe Story of Books.
Audio Experience:August 2-11 (not 5th). An immersive audio experience and installation based on the play by Owen Sheers about the life and work of WW2 poet Keith Douglas. Unicorns, Almost tells the story of Keith Douglas from childhood to his early death three days after D-Day landings aged 24. It is the story of one man's Faustian pact with a war, which would both gift his unique and penetrating poetic voice, but then also take it away. Directed by John Retallack. Sound design by Jon Nicholls. Exhibition design by Leslie Oschmann.  Live show: August 13-25 (not 19th). Let an immersive set and Dan Krikler's "wonderful performance" (Margaret Atwood) take you into Douglas's world, from childhood to his death three days after D-Day aged 24. This is the story of the accelerated development of a poet and his desperate race to see his words in print before time runs out. Following the performance the audience is free to explore the installation.
· Army@TheFringe is presented by Army Headquarters Scotland as a way of engaging with wider society through the arts and initiating discussion about soldiering.
· The venue, which runs from 2 to 25 August, is staffed by soldiers who run the bar and front of house services, and who mingle with the public before and after shows.
· Army@TheFringe is at Hepburn House, East Claremont Street, Edinburgh.
· Tickets are available at www.summerhall.co.uk/
· Show details see www.Armyatthefringe.org