Edinburgh Diwali, the city's annual festival of light, is appealing for public votes to secure £50,000 of National Lottery funding as part of this year's People's Projects. Edinburgh Diwali brings together people of all ages, backgrounds and religions from communities across the city in a free festival that promotes friendship and understanding across cultures and is one of five groups in the East of Scotland in the running for a share of a life changing pot of £3 million up for grabs across the UK.
Since 2005, the partnership between The National Lottery Community Fund, The National Lottery and STV has given the public a say in how funding should be put to good use in their local area.
Designed to celebrate some of the incredible projects the National Lottery has supported over the past year, 95 community-based schemes are now shortlisted across the UK. In each region, the three that receive the most public votes will each receive a grant of up to £50,000 to help them continue their work to improve local people's lives and help their communities to thrive.
If successful, Edinburgh Diwali will use the grant to enhance and expand this popular, and free, festival reaching communities across the city, bringing together residents from across a wide range of nationalities, cultures and religions in a celebration of music, dancing, feasting and fireworks.
The Festival wishes to light up the Capital City for a week in October prior to the Diwali parade and festivities and to engage over 1000 of Edinburgh's primary school pupils in workshops and activities around Diwali giving children the opportunity to understand, share and enjoy another culture.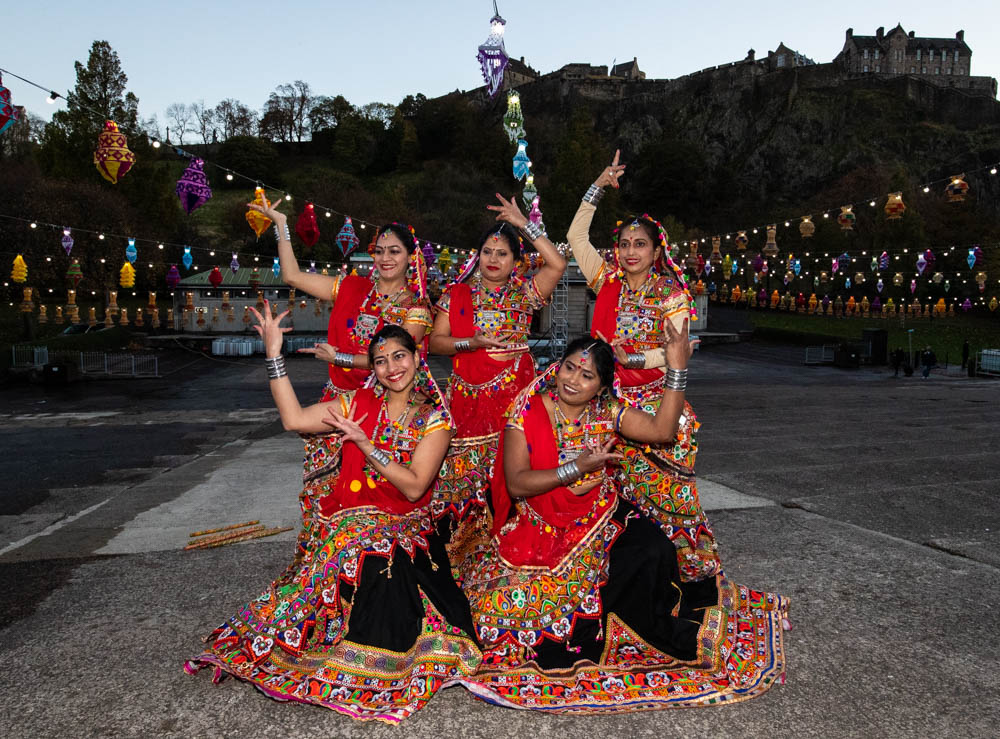 Mohindra Dhall, President of Edinburgh Diwali, said: "Cultures across the world celebrate the triumph of light over darkness, good over evil – our festival exemplifies the spirit of hope through unity, with a multicultural parade featuring a diverse range of participants.
"We want to welcome all of Scotland to come and share in the fun and excitement at Edinburgh Diwali and this award from the National Lottery will enable us to grow the Festival, to keep it free and open to all comers, and to light up our city for a whole week as we head into the winter months. To do this, we need your support – please vote for Edinburgh Diwali."
Edinburgh's Lord Provost, Frank Ross, is the event's patron. He said: "Diwali is a dazzling family-friendly festival of lights symbolising the victory of good over evil. In recent years, it has become one of Edinburgh's 'must-see' events and I'm so pleased to see it continue to expand and go from strength to strength.
"The chance to win funding from the National Lottery is an exciting opportunity to allow this celebration of Indian culture and traditions with a unique Scottish twist to grow and to be enjoyed by even more of the city's residents. Please vote for Edinburgh Diwali!"
Joe Ferns, UK Funding Director at The National Lottery Community Fund, said: "As the largest funder of community activity in the UK, we are proud to support groups that are led by the vision, determination and drive of local people to strengthen communities.
"In previous years we have seen a wide range of successful projects, from a café supporting young carers to animal-assisted therapy for people living with dementia and the development of a bee-friendly orchard. The People's Projects is a chance for you to have your say on how National Lottery funding can help your community to thrive."
On Wednesday 3 April Edinburgh Diwali will be showcased on the STV Regional News at 6pm telling local viewers exactly why they deserve to win. To be in with a chance of claiming the top prize, Edinburgh Diwali is asking people to support its bid by visiting the People's Projects website to vote. Voting opens at 9am on Monday 1 April and closes at noon on Monday 15 April 2019. People can vote once per region and will need a UK mobile number or email address to vote.
Please vote now to support Edinburgh Diwali. https://www.thepeoplesprojects.org.uk/projects/view/edinburgh-diwali