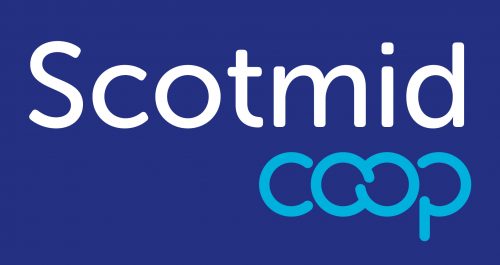 Edinburgh charity Health in Mind received a huge financial boost after being awarded funding of £15,000 through Scotmid Co-operative's Community Connect initiative.
Mental health and wellbeing charity, Health in Mind received the top financial award by earning the most member votes in Scotmid's East Region; encompassing Edinburgh, Fife and the Lothians, at the Annual General Meeting at Murrayfield Stadium last night (Monday 29 April).
Health in Mind were awarded £15,000 while Craigmillar's Venchie Children and Young People's Project won £7,500 and Dunfermline Foodbank received £2,500. Based in Shandwick Place, Health in Mind is a charity promoting positive mental health and wellbeing.
The charity's unique mix of services includes befriending projects, information, counselling services and specialised trauma support. Community Connect funding will go towards the training of 100 volunteer befrienders who will be matched with at least 100 people throughout Edinburgh, Midlothian and the Scottish Borders who have become lonely and isolated as a result of mental health difficulties.
Health in Mind's Lynne Stanford said: "We are absolutely thrilled to have been awarded £15,000 through Community Connect – I haven't stopped smiling since the result was announced.
"As a local charity we rely on donations to allow us to continue to promote and support positive mental health and wellbeing in Edinburgh, the Lothians and the Scottish Borders.
"One in four people will experience mental health problems in their lifetime and Scotmid members have helped Health in Mind to be there for them. The funding will allow us to reach and support more people who have become lonely and isolated as a result of mental health difficulties." Based in Craigmillar,
'The Venchie' has been supporting local families for 57 years and the charity's aim is to 'improve the lives of children and young people in Craigmillar by offering opportunities for education, social development, improved health and fun'. Currently they are working with 150 children per week in a variety of settings from Breakfast Clubs, After School Clubs and Drama Clubs and Venchie would use the funding to set up a dedicated parent and toddler club.
Venchie Children's and Young People's Project's Susan Heron said: "We're delighted to have been awarded the £7,500 funding from Community Connect.
"The funding will help us to run our much needed and wanted parent and toddler group – currently 36 parents and 24 children attend and it is a valuable part of the service we provide."
Scotmid Co-operative Chief Executive John Brodie said: "Congratulations to Health in Mind, who are the latest good cause group to be awarded £15,000 funding through our Community Connect initiative, which is funded from the sale of single-use carrier bags.
"The outcome was decided by the votes cast by our members and it is great to be able to award all the short-listed groups with funding to enable them to continue the good work that they do.
"Our core purpose is to serve our communities and improve people's everyday lives, so it is very pleasing to see Community Connect continue to grow and flourish into an extremely worthwhile initiative for our members and local good cause groups – bringing people together and bringing worthwhile projects to life."
In addition to Community Connect, Scotmid Co-operative's Community Grant programme continues to expand in importance and popularity – last year almost 1,200 local community groups applied and were awarded a grant of up to £500 and these projects range from Primary Schools' breakfast clubs to communal garden renovations.
Image (left to right): Dunfermline Foodbank's John Thompson, Health in Mind's Lynne Stanford and Venchie Children's and Young People's Project's Susan Heron celebrate receiving their Community Connect awards at the East Member AGM at Murrayfield