The Royal Society of Edinburgh (RSE), Scotland's National Academy, is throwing open its doors on George Street on Sunday 9 December to celebrate the winter wonders of the natural world with a free afternoon of talks, storytelling, film screenings and a special Festive café and again on 10 December with festive guided tours of the RSE building.
On 9 December from 12 noon to 4.00pm fascinating talks from world-leading experts on ice and snow, cold coral reefs, winter wildlife and the Northern lights; winter-themed storytelling with some of Scotland's best storytellers and screenings of seasonal films including March of the Penguins 2 are all part of a wonderful festive programme. Warming mulled wine, hot chocolate and mince pies from our Festive café will help keep out the Edinburgh chill!
Fellows of the RSE including Professor Jeremy Wilson FRSE, Head of Conservation at RSPB Scotland and Professor Des Thompson FRSE, Principal Adviser on Biodiversity at Scottish Natural Heritage will give their winter reflections on Scottish birds and bird conservation; Professor Lyndsay Fletcher FRSE will present the incredible world of the Northern lights; international experts Professor Murray Roberts, Dr Georgios Kazanidis and Anna Gebruk will look at the future of the deep Atlantic and Arctic ecosystems and Professors Peter Nienow and David Sugden FRSE will describe Antarctic ice sheets and climate change. There will also be the chance to see cold water corals and giant skate egg cases close up.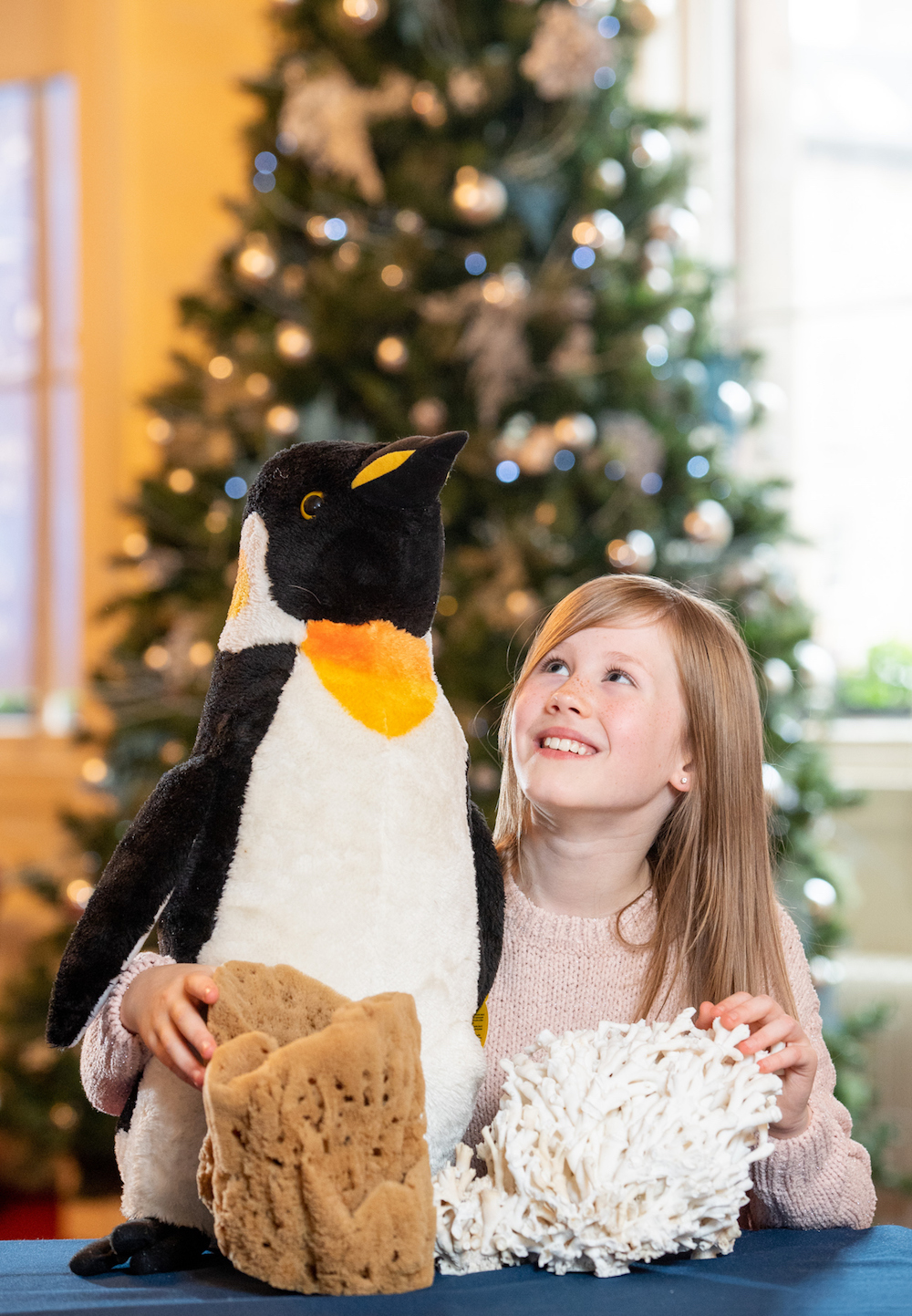 Storytellers Lea Taylor, Dr Alette Willis and Allison Galbraith will delight adults and children alike with heart-warming winter tales for some ready entertainment!
On 10 December from 10.00am till 2.00pm the RSE will open for some special festive guided tours of its magnificent Victorian period building, offering a rare chance to find out more about the building which has seen literary and science legends and Fellows such as Sir Walter Scott and James Hutton, pass through its doors. This event is part of the Edinburgh 24 Days of Advent.
Róisín Calvert-Elliott, Head of Events and International Relations at the RSE, said: "What could be better on a cold winter day to come in and hear about, watch and even touch some winter wonders of the natural world while sipping a hot chocolate or to learn more about our wonderful RSE building? Our events are always fun and engaging, entertaining as well as enlightening. Not to be missed!"
Programme for both days with tours of Festive tours can be found at: www.rse.org.uk
Photos Ian Georgeson