Ben Macpherson MSP, the Minister for International Development and Europe announced an award of £320,500 for events across Scotland as part of the Scotland's Winter Festival programme 2018/19.
The funds have already been used for St Andrew's Day, and will also be used to run events on Hogmanay and Burns Night across Scotland.
The spirit and fun of Scotland's winter season will be celebrated with a range of exciting events. From storytelling to torchlight processions, from live music to beautiful light festivals the variety of events will welcome locals and tourists alike to celebrate Scotland's culture, traditions and heritage.
Scotland's Winter Festivals will welcome the world to events right across Scotland. The events encourage Scots and Scots at heart to join in the St Andrew's Day, Hogmanay and Burns celebrations, showcasing our unique world class tourism assets and raising Scotland's international profile.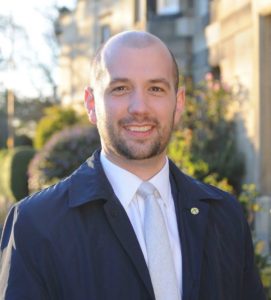 Minister for Europe, Migration and International Development Ben Macpherson, said: "With their exciting and diverse programme of activity, Scotland's Winter Festivals provide a great opportunity to celebrate everything great about our wonderful country during the winter months, reaching local and international audiences alike.
"Every year, our Winter Festivals welcome hundreds of thousands of people from far and wide, who come to Scotland to celebrate St Andrew's Day, the Christmas period, Hogmanay and Burns Night, significantly boosting the economy and engaging with our diverse communities. The festivals are an occasion to showcase our unique, world-class tourism assets to a global audience.
"St Andrew's Day, the Christmas period, Hogmanay and Burns Night are key dates in our national calendar and I am delighted that the Scottish Government is working with partners to deliver events across all of Scotland, highlighting our contribution to the world in our own unique way."
Festival Producer for SEALL Festival of Small Halls, Marie Lewis said: "We are delighted to have received support from Scotland's Winter Festivals event fund. The SEALL Festival of Small Halls is very much a celebration of our traditional music and community spirit which reaches right across our remote rural townships, bringing us all together through festivity and friendship.
"We can hardly believe that all this started in November last year with just an idea. Thanks to successful funding and an inordinate amount of hard work, the project has now become very real to everyone involved and the mood across the Island is one of excitement and very positive anticipation.
"For us, the best part of the project was getting to meet so many enthusiastic people and sharing the experience together. We are delighted with the response from our communities and look forward very much to welcoming everyone."
EventScotland, part of VisitScotland's Events Directorate, will be supporting the following events through Scotland's Winter Festivals funding received from the Scottish Government: