If you're out running or cycling in Holyrood Park then you can now top up your water bottle right outside the Scottish Parliament building.
Scottish Water have installed a Top Up Tap there which is the first in a planned network across Scottish towns and cities.
The tap will dispense fresh clean drinking water at the push of a button, and you can fill a water bottle which is better for the environment. Scottish Water want to encourage people to carry reusable bottles and fill up from their source which will be the focus of their Your Water Your Life campaign.
Edinburgh runner Nicole Wright was first to fill up her water bottle from the high tech dispenser where the amount of water being used will be recorded.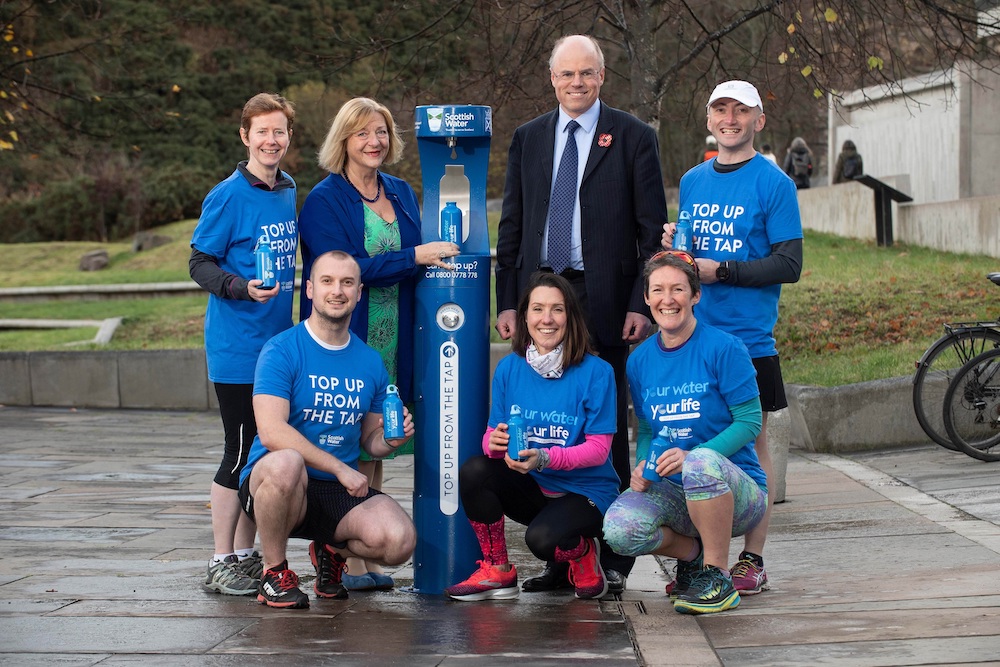 Douglas Millican, Scottish Water Chief Executive said: "We're thrilled to play our part in helping change the way water is consumed in Scotland. We want to encourage people to stay hydrated on the go by topping up their water bottles and in doing so help reduce waste.
"It's a great location for our first Top up Tap, right outside the Parliament, near to Holyrood Park and the Royal Mile where thousands of people come every day. I hope as many people as possible use the Top up Tap and that its prominent position will make it a regular stop of runners, walkers, cyclists and other visitors to the Holyrood area."
Deputy Presiding Officer Linda Fabiani MSP said: "The Scottish Parliament is delighted to support this initiative and to be the first location in Scotland to turn on its Top up Tap.
"Our message is simple: topping up from the tap is good for you, good for your pocket and good for the environment. Top up here!"
Environment Secretary Roseanna Cunningham said: "I am delighted that our Programme for Government commitment to pilot the creation of a network of public water refill points is coming to fruition so quickly with the first tap being turned on outside the Scottish Parliament.
"By encouraging people to top up from the tap using refillable bottles, we will cut down on our use of plastics, while promoting the benefits of hydration to people's health. I look forward to seeing more top up points appearing across the country as the network expands, and also to refilling my bottle outside the parliament."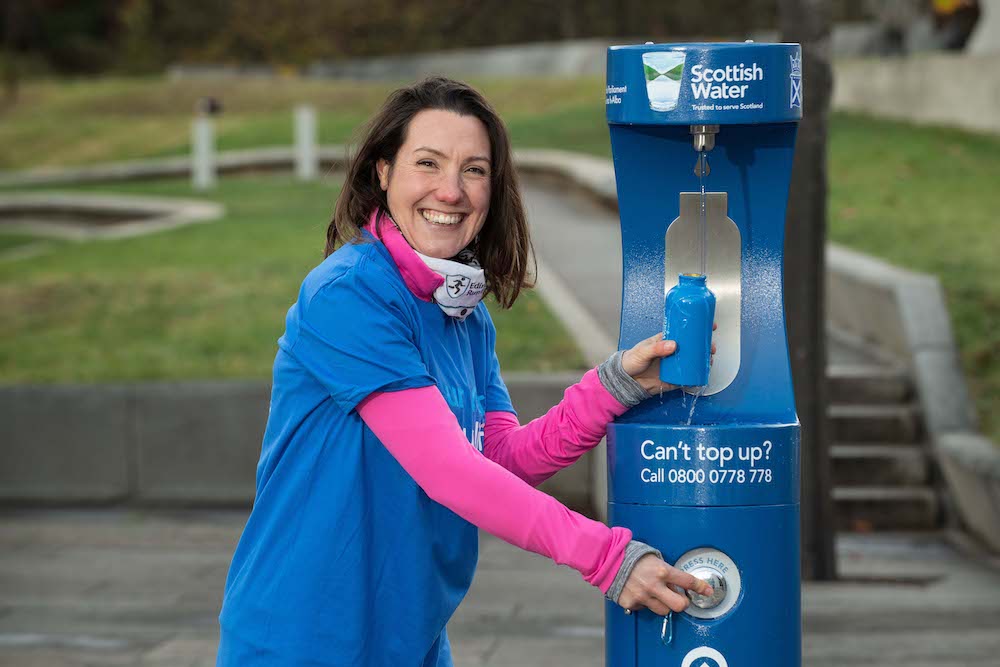 Personal trainer Nicole Wright, 36, owner of Edinburgh Run Tours, who uses Holyrood Park every day said: "It's great to have been the first to refill from the new Top up Tap, which is a very welcome addition to the area.
"Americans on my tours regularly ask about the availability of water points, so it's a positive move for Edinburgh and Scotland as a whole.  Having access to a drinking water when out running is such a good thing and I know the Top up Tap will be a daily stop for me and my clients."
For further information visit yourwateryourlife.co.uk