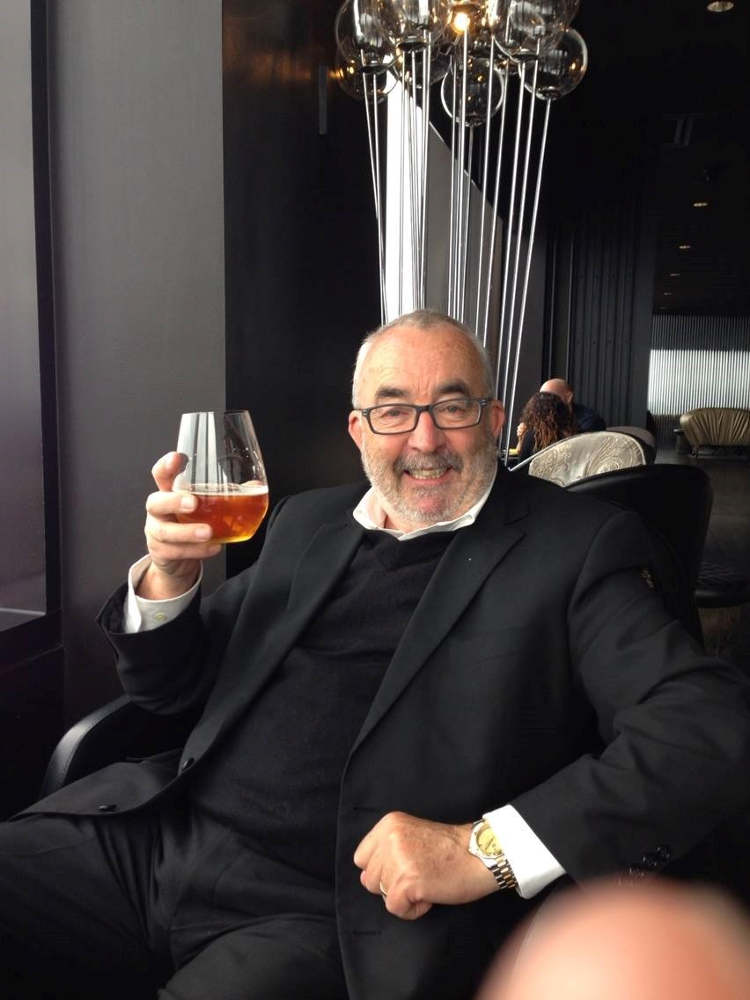 Alan Stobbie flew 12,000 miles to be part of the 60th birthday bash for one of the Capital's oldest hockey clubs.
Stobbie was part of the all-conquering Civil Service hockey squad which dominated Scottish hockey several decades ago and also won in Europe.
Now 66, he builds sports pitches and coaches hockey in Melbourne, Australia.
Stobbie recently paid a flying visit in Scotland to attend the 60th anniversary dinner of Edinburgh Hockey Club.
And he strongly believes that the dedication and teamwork of his generation of hockey players are as important now as it was when the celebrated Edinburgh club won nine domestic trophies and beat top European sides at home and abroad.
And the talented ex-player, who was brought up in the shadow of Easter Road but is a diehard Jambo, said: "It is good to catch up with the guys after 30 years or so and swop stories and work out how fantastic we were. By the way, the stories get better and better every time I come back."
He added: "We had a group of friends who were really committed people who wanted to win and did what was required.
"Unfortunately, nowadays a lot of youngsters are not prepared to put in the work it takes to get to the top, they expect to be there and have the right to be there
"There is no good just having the skills you have to have the fitness and the desire to listen and learn and work as a unit.
"It is not just one or two people it is the whole unit and you are only as strong as your weakest link. You have to make sure your weakest link is as strong as it can be."
Stobbie is still involved in indoor hockey but he said that the where he lives are a "bit slack" in their approach.
Other states are seriously involved in indoor hockey but he revealed that they are trying to build an indoor hockey centre in Melbourne and that could provide a boost to the sport.
He's been in Australia 36 years and has now lived there longer than he has in Scotland and Stobbie added: "It's a great lifestyle with the open air and everybody goes around in shorts and tee-shirts and things like that. Barbies on the balcony are good."
Looking back, Stobbie said that seven of the Leith Academy school hockey team were recruited by Civil Service which later became Edinburgh Hockey Club.
The first to join were Chris Sutherland and his brother John and later he and David Coventry, another famous name from the hockey past, signed.
Midlothian-based Coventry and Gordon Grassick, father of current Scotland hockey captain, Chris Grassick, plus Billy McLean, Mike Yellowlees and Maurice Wilson also played.
Stobbie said: "We trained three times a week and played on a grass pitch.
"The home was Muirhouse but we hired the pitch at Peffermill which was an improved surface.
"However, when we played at other grounds they used to rough up the pitch when we came.
"I recall we won the Scottish Cup and then everything followed from that, domestic titles and wins abroad.
"A handful of relatives used to come and watch us play but we still won in Europe against sides who had over 2,000 members.
"I also remember hammering England on TV and it was 6-0 at half-time but the BBC only showed the second-half which they won 3-2 with our starting six sitting on the bench."
Stobbie was head-hunted to move to Holland and he joined HDM and Chris Sutherland was also recruited by Klein Zwitserland, both based in The Hague.
He then went on to coach teams and Stobbie said: "I recall giving Lynn Forsyth (wife of current Scotland men's coach, Derek Forsyth) her first international cap for Scotland at Wembley in front of 83,000 people."
The Civil Service legend was also an ice hockey fan when he lived in Edinburgh, supporting Murrayfield Racers, and he skated at Murrayfield.
He quipped: "Skating strengthened your ankles and we had talks with the Racers about equipment for their goalkeeper.
"That was the start of hockey using ice hockey protective clothing."
Now, Stobbie doesn't play because of health problems but he is content living 100 yards from the sun-kissed beach and keeping in touch with major sports like speedway on the small screen.
He said: "I could build you a bowling green but I can't play as I can't bend down."
At that, he said goodbye and headed for the jumper section of M&S at The Gyle with an extensive shopping list provided by his wife Alison who was brought up in the Duddingston area of Edinburgh but missed out on this trip. She was determined not to miss out on a cashmere jumper.