This one-man tour de force is a big, bold, entrails-and-all exploration of nationality and how it seeps into every crevice of your being, whether you like it or not.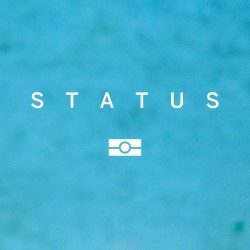 The writer and performer Chris Thorpe wants to cast off his Britishness – the 2016 Brexit vote and what he sees as a morally dubious colonial history appear to have played a big part – and he attempts to escape. His visually graphic flight from Manchester airport takes in the red earth of the Utah desert and the blue city jungle of Singapore via a grim, grey-sounding bar in post Bosnian-war Serbia.
Thorpe's metaphysical road trip is grittily real, discomfitingly surreal, densely poetic and nothing if not intense. His railing against the system is interspersed with songs on a red electric guitar, set against a screen backdrop of lines that change from straight to buzzing with interference and at one point turn into spikes.
Status was developed with and is vivaciously directed by Rachel Chavkin, the New York-based writer with whom Thorpe collaborated on "Confirmation", which won a Fringe First in 2014.
Summerhall, until Aug 26