This is a breathtakingly beautiful, acrobatically stunning show that seeks to explore the links of seven Ukrainian circus artists to their troubled homeland.
On a stage covered in shredded cork-cum-earth, the six lithe, muscle-bound males and the nubile Yevheniia Obolonina fuse contemporary dance with circus performance in a dazzling display that owes as much to mutual trust as to preternatural physical dexterity.
Bodies slither and slide and perform scarcely believable feats. Among these is a balancing act in which Mykola Pysiura, standing feet akimbo, supports his identical twin brother, Andrii Pysiura, who has climbed onto his shoulders, upside down on his head.
Roman Khafizov contorts his loincloth-clad body into mindbogglingly uncomfortable shapes to support Ms Obolonina as she sits on his upraised stomach with his head bent back, almost touching the ground; Andrii Spatar lifts his body off the floor on one hand and does a gyrating balancing act; while Sergii Materinskyi and Rodio Drahun juggle with multiple balls on the move, above their heads and behind their backs. Materinskyi also performs marvels with a freestanding 8ft ladder, including climbing to the top and doing a handstand on its arms.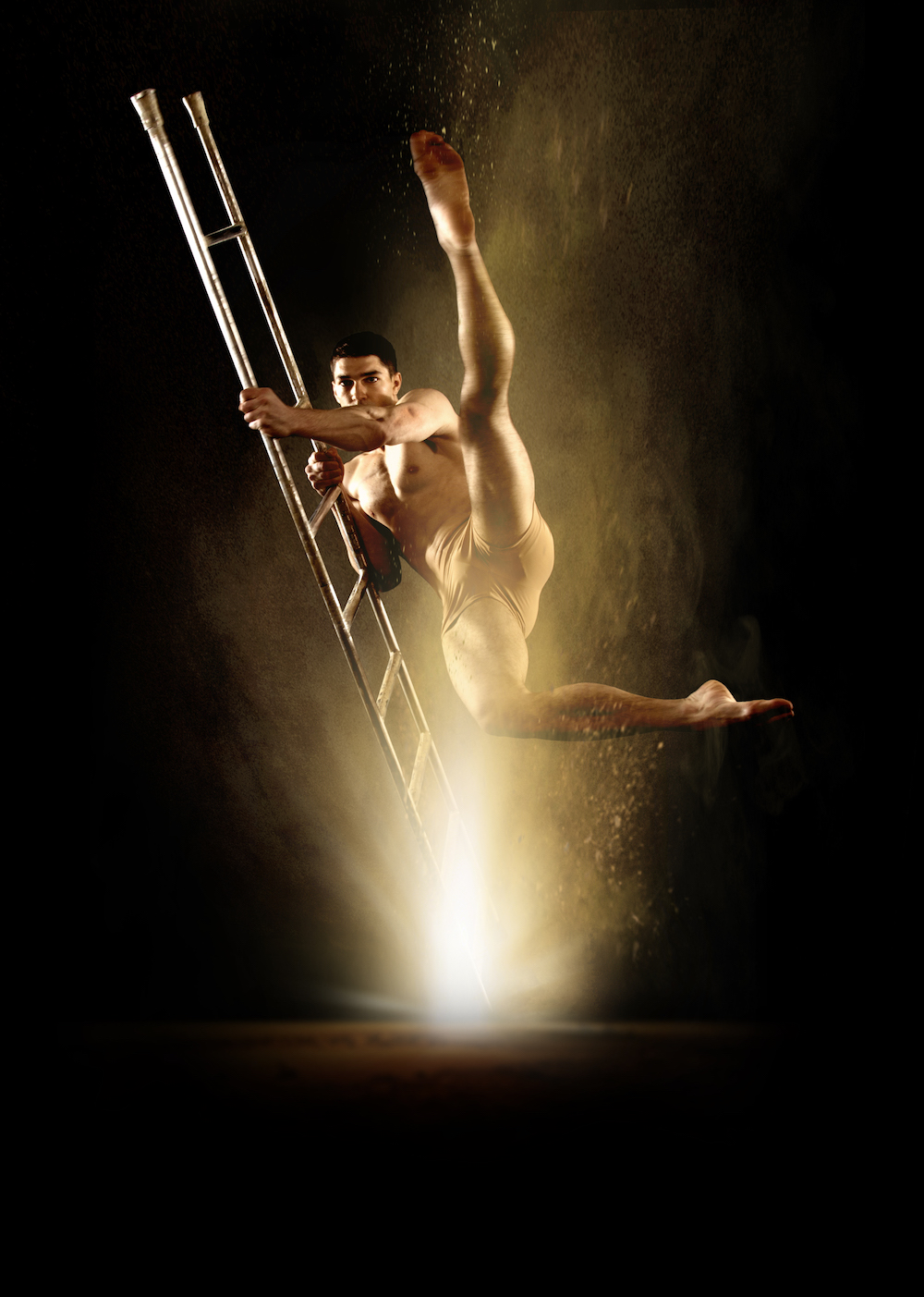 In a minimalist production, one of the few props is a flexible board with silver reflective foil that gives the artists' distorted bodies an unworldly feel.
The astounding acts are tautly choreographed and performed to a haunting soundtrack featuring traditional Tartar, Moldavian and Ukrainian music, with ethnic instruments such as the kaval, a Tartar flute which evokes the mystical sound of a forest, and a wistful recording of a native singer from Crimea.
Brilliantly conceived by the Hungarian-born British-trained director Bence Vagi, the balletic, ballsy production by the Budapest-based contemporary circus company Recirquel is truly awe-inspiring.
Assembly Roxy, until Aug 26