Amsterdam-based contemporary indie jazz quartet PULL play at Edinburgh Jazz & Blues Festival this Thursday, July 19 as part of a short visit to Scotland.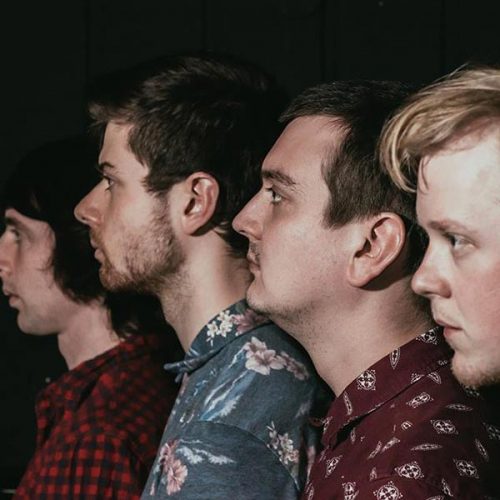 The group, who met while studying at Amsterdam Conservatory, includes Scottish trumpeter Alistair Payne and double bassist Brodie Jarvie, a graduate from the Royal Conservatoire of Scotland who completed a Masters in Music in Amsterdam and has previously featured with The National Youth Jazz Orchestra of Scotland and the Scottish National Jazz Orchestra as well as working with Tommy Smith and Scottish rock band Texas.
"We've been together since 2015," says Jarvie. "It started as a group of friends playing together and it immediately felt like we had a good chemistry. We recorded our first album, Pull a String a Puppet Moves, in early 2017 for the German label Loumi Records.
"It featured compositions by all four of us and featured moods ranging from
solemn and eerie through to energetic and wildly expressive, which more or less
sums up what we do."
The quartet, who will play at the Jazz Bar in Chambers Street before moving on to Glasgow's new jazz club, the Blue Arrow, have already recorded a second album for release later this year.
Their visit to Scotland is being supported by Going Dutch, the programme that is bringing musicians from the Netherlands to the UK and Ireland over the next eighteen months. The programme has already facilitated a Scottish tour by Amsterdam trio Under the
Surface and will also see Edinburgh-based saxophonist Fraser Fifield touring a
new collaboration with Dutch musicians in early 2019.
"As Going Dutch is proving, there's a really strong jazz scene in the Netherlands," says Jarvie. "It's not unlike Scotland, where there are lots of young players coming through youth jazz orchestras and jazz courses, as well as the more established musicians, and as
Under the Surface showed, the two generations often work really well together.
It'll be great to play the Jazz Bar as it's a great club and Alistair and I are looking forward to introducing our drummer, Guy Salamon and our guitarist, Teis Semey to the Scottish jazz audience."