The Scottish Storytelling Centre presents 21 shows in an Edinburgh Festival Fringe programme celebrating local talent with international context, crossing borders and stepping #intotheunknown.
Programme Manager, Daniel Abercrombie said: 'Throughout the year the Scottish Storytelling Centre offers a platform for storytellers, musicians, dancers and all creative minds to explore cultures and traditions in Scotland today. For the Edinburgh Festival Fringe, we have curated a high-quality programme, produced by companies and performers who fit with our ethos of inclusiveness and openness and who reflect the energy and variety in our year-round programme.
'We are showcasing some of Scotland's best storytellers and performers, with many exploring human interactions and strong female narratives through story, song, music, spoken word and live illustrations. We are delighted to host award-winning shows and two Made in Scotland showcase events, alongside an exciting programme of new performances and the return of some sell-out favourites.
'The Centre is the perfect place for families, tourists and locals to meet, with a warm, community welcome and a creative and authentic Edinburgh experience. We look forward to welcoming you.'
Family Shows
Alice Mary Cooper tells the story of Elizabeth Moncello and how she invented the butterfly stroke by copying the movement of aquatic animals, in Waves. An extraordinary tale of determination and swimming against the tide of expectation, combining storytelling, movement and splashes of humour, for ages 8+.
Shortlisted for 'Best Production for Children and Young People' at this years' CATS Awards – Eaten, is a new addition to our Fringe programme, featuring Lionel the Lion who's just eaten a human and teaches children about food chains and digestion. Performer Mamoru Iriguchi, together with director Eilidh MacAskill and co-performer Suzi Cunningham, invites children and grown-ups to the fascinating world around food: eating, being eaten, digesting, defecating and everything in-between and beyond, in nature and on our dining tables. Supported by Creative Scotland, Imaginate, Dance Base, The Place, Lyra and Southbank Centre.
The Scientific Romance Theatre Company presents H.G. Wells Sci-Fi classic The Time Machine, taking family audiences on a thrilling ride to a future age. Combining bunraku style puppetry, melodramatic live action and a thrilling soundtrack, this fast-paced adaptation raises fascinating questions around evolutionary processes, wealth disparity and notions of utopia, for enquiring minds aged 7+. Will the hour fly by or seem like an eternity? Dare to discover the truth!
2018 CATS Award Winner and last year's Fringe sell-out Andy Cannon returns with his retelling of Macbeth, Is This a Dagger? The Story of Macbeth, for 5 performances only, taking audiences from fact to fiction and back again. Andy distils the essence of this epic play into a one-man, one-hour version, making it a perfect introduction to this wicked tale for all ages or a fresh take for Shakespeare aficionados.
Back by popular demand, The Man Who Planted Trees is an inspiring, comical, multi-sensory adaptation of Jean Giono's classic environmental tale, brought to life by Edinburgh-based Puppet State Theatre Company. A unique experience due to partly being improvised, the show has been touring internationally for the past twelve years, with appearances off-Broadway and at the Sydney Opera House. Spend an hour of your time in the presence of two fantastic storytellers and your favourite dog puppet. 
Female Narratives
After last year's five-star success 'Pulse', musician Mairi Campbell is back with part two of her Fringe trilogy- Auld Lang Syne, one of 23 shows supported by Made in Scotland, who are celebrating a decade of showcasing world class performances in 2018.  Co-devised and directed by Kath Burlinson, this sequel continues with Mairi's experiences of Scotland's famous tune, bringing audiences on new adventures including singing for US President Bill Clinton, a starring role in Sex and the City: The Movie and a reinterpretation of the Robert Burns classic that changed her life. The show builds on Mairi's exploration of multi artform live music, animation and singalong, delivered with her trademark wit, gentle charm, and unparalleled musical ability.
After her poignant solo show 'Home is Not the Place', theatrical storyteller Annie George is back, this time in collaboration with visual artist Flore Gardner. Together they create the eye-opening performance piece Twa, addressing ways in which women are silenced and forced to explore other means of expression to tell their story. Flore's expressionistic drawing becomes a silent performer in conversation between two mediums, reflecting the dualities of the inner and outer world of the characters. Twa solo shows in one!
Following her sell-out show 'Bonnie Fechters' at last year's Fringe, performer, writer and director Morna Burdon returns with Gie's Peace, sharing inspirational stories about women of courage from different centuries. Her show focuses on women who walked for peace, rebelled against war and sometimes risked everything. Morna merges her performance with songs of hope, sadness, wit, humour and defiance. "We need to tell at least as many stories about peace as we do about war."
 At a time of schisms within feminism, ongoing revelations of #MeToo, discussions about womanhood, and sirens being the soundtrack to our newsfeeds, Jenny Lindsay found herself getting a bit angry in 2017… Putting that anger to work she wrote The Script and Other Drafts, a series of univocal poems in which she invented a superhero on her period, explored the rifts within feminism, set up a date with capitalism and penned some poems based on comments on PornHub videos. Join an award-winning poet for an evening exploring sex, gender and feminism, to see if together we can rewrite the script.
Theatre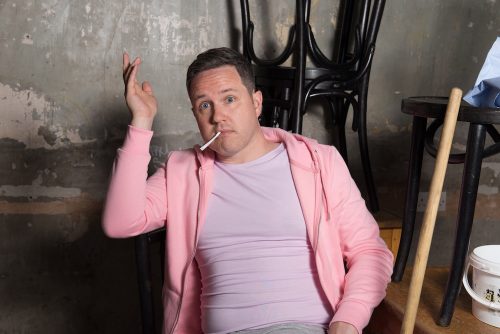 Continuing the female narrative, Alan Bissett is doing a 2018 limited edition double bill of The Moira Monologues, his well-loved 2009 Fringe success and sell out sequel, More Moira Monolgues.
Biting comic creation Moira Bell, hardest woman in Falkirk and alter-ego of writer/performer Alan Bissett, returns to the Fringe after a storming tour of Scotland, blowing away preconceptions about class in The Moira Monologues. 'Moira Bell's a legend and a 'must' for anyone who hasn't had the pleasure of her company yet.
Alan Bissett said : 'Scotland has changed a lot since 2009 – I kept wondering what had happened to Moira in the intervening eight years, where she was in her life now, and what she thought of such new developments as Brexit, online dating, the Kelpies in Falkirk and Donald Trump.'  
Ten years later tune in for More Moira Monologues, because Moira's a gran now – "can ye believe that, Babs?"- but still telling hilarious home-truths about online dating, her estranged sister, cleaning posh people's houses, and the return of her ex, Billy. This 2017 Fringe First Winner retains the same balance of uproariously incisive observation, brilliant character comedy and heart-wrenching emotional content as the original show, with a post-indyref, post-Brexit Moira, switched on to politics.
Part of the Made in Scotland showcase, Old Boy is a brand-new show featuring real-life grandfathers and grandsons sharing their relationship on stage, looking at legacy, inheritance, history and ageing. Produced by award-winning theatre company Glas(s) Performance and Platform Glasgow, widely recognised for their work with real people in place of fictional characters, the show shines a light on received notions of masculinity and their impact on people's lives. This is theatre that reaches across generations, underpinning what men mean to each other in families.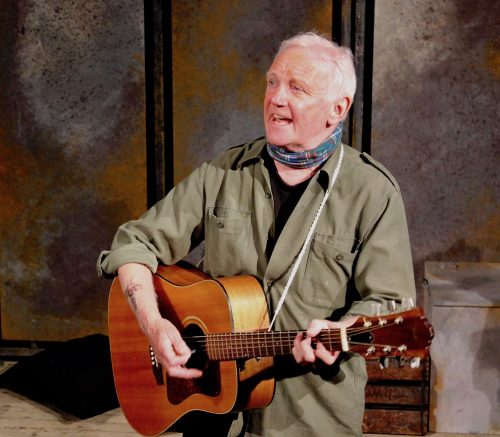 Hamish Henderson: On the Radical Road, offers a vital, new perspective on this revolutionary European intellect and father of Scottish folk revival, presented in dynamic, dramatic fusion sculpted from the poetry and songs of Hamish Henderson (1919-2002). The piece visits Highland, Lowland and industrial landscapes, theatres of war in the Desert Campaign, the invasion and liberation of Sicily and Italy, and the consequent struggles for a new self-knowledge and cultural alignment in modern-day Scotland and Europe.
Theatre Objektiv's exhilarating ensemble, enact and embrace Henderson's vision of a people's culture: a new democratic art for the here and now.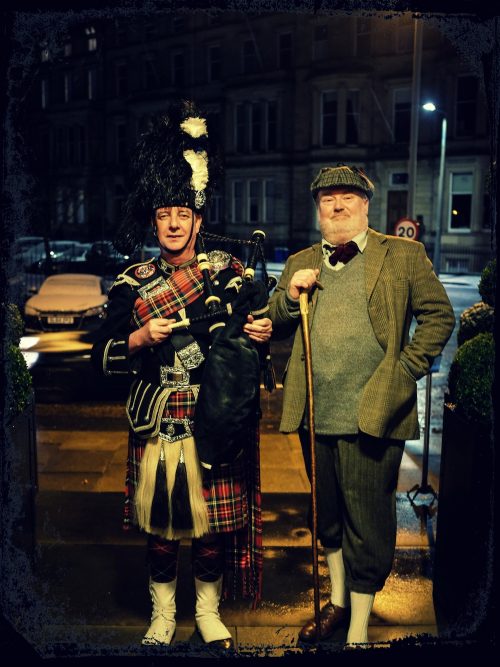 'It's this Brexit thing. Well, of course, what else? It's totally f-ing colossal. Everyone's got their snout in on this one.'
The Laird's Big Breaxit is a hilarious send-up of contemporary politics and culture, with a chilling message at its core. Gussie McCraig is a gargoyle, a comic force of nature, but before his outrageous briefing in the library of the Stags Club is over, you come to believe in him. Performed by actor Christopher Craig and scripted by Donald Smith, both founding members of The Netherbow Actors Company reunite for this punchy political satire. This may well be their last outing…
Storytelling & Spoken Word
What happens when your go-to fist-thumping, pint-drinking, side-tickling, heart-wrenching spoken word poetry performance merges with the 70's favourite form of light entertainment? Back for their 5th year at the Fringe, Loud Poets not only double the number of props and guests on stage but introduce a whole new game show format, get ready for Loud Poets: The Fantastical Game Show Spectacular! This is poetry and spoken word entertainment that can match anything the comedy section dishes out and guarantees to make for a fabulous night at the Fringe.
'Go listen to Loud Poets and hear them say the things you've been trying to say to yourself' (Shane Koyczan, world-renowned spoken word artist)
There's more to Scotland than meets the eye! Dougie Mackay evokes its gnarly soul as clans, fishermen and fools meet faeries, kelpies, giants, Witches, Wee Folk & Watery Beasties. His wonderful ceilidh of classic tales and local legends cuts through the hum drum of modern life, reminding us that the world can be a magical, hilarious, dangerous and tender place at once. An acclaimed storyteller, this is Dougie's first time at the Fringe and he suggests you bring an iron pin for protection and offerings of oatcakes to carry favour, before you come and meet the fairies!
In Walk The Oars, Danish Storyteller Svend-Erik Engh and Scottish singer and accordion player Neil Sutcliffe, invite you onboard of their Viking longship! Hold your oars steady, as the two storytellers walk along the side of the ship, celebrating with stories, songs and poetry. A performance filled with Nordic myths, from the Vikings' arrival in Scotland to classic tales about the Gods sitting in Valhalla drinking mead, waiting for Ragnarök. Grab your paddle and discover what happens when the Scots met the Vikings!
TumbleDry Theatre presents A Triology of Horrors, three classic horror stories from three great writers that showcase the eerie, the disturbing and the tragic. In Dickens' 'The Signal Man', a schoolmistress tells of an unnerving meeting with a railway worker, who claims to be visited by a prophetic ghost. Mary Shelley's 'The Mortal Immortal' follows a man's tale of his youth working as an apprentice to an alchemist trying to create the elixir of life. Edgar Allan Poe's 'The Tell-Tale Heart' is a chilling account of a woman's descent into paranoid madness, which drives her down into the darkest parts of the human soul.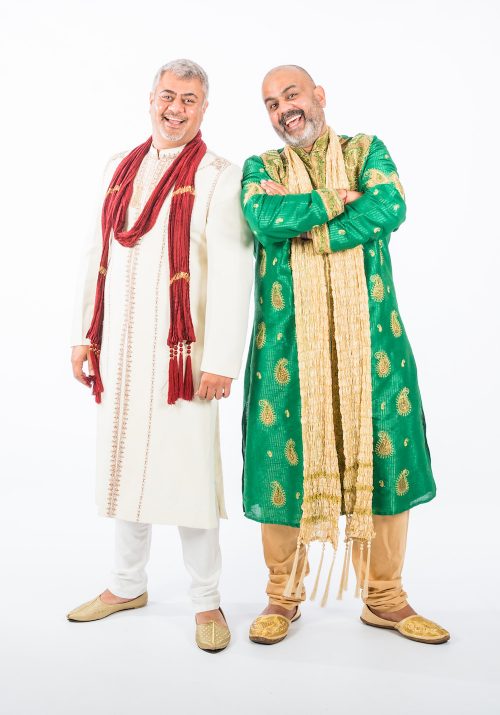 Ancient tales brought to life with a 21st Century swagger, Henna is storytelling at its finest, set in the present but steeped in the past. Storytellers Peter Chand and his nephew Gorg explore evocative tales, collected and translated from family in India and Britain, including fragments of stories passed on by the storytellers of their youth. An anxious bride-to-be is having intricate henna patterns applied to her hands, as the patterns emerge, stories begin to unfold. 
Beira – Alison Bell and Heather Yule – weave songs and harp music into a rich fabric combined with traditional stories of the land, the sea and the people of Scotland. In Uncanny Things, they explore the supernatural creatures and happenings that feed our imaginations, beliefs and rituals throughout the seasons. A lively, funny, dark, haunting show with the mesmerising sound of Scotland's oldest instrument as a backdrop.
Dance & Art
Rise and shine with Mindful Disco, the only event at this year's Fringe combining Mindfulness and Disco dancing! Boogie to uplifting tunes, move your body in wisdom and start your day off in fabulous style. Join Edinburgh-based mindfulness coach Zen Gwen and dance teacher Sheena Byrne, to unleash your inner Zen and follow the call of the disco ball.
The Centre's exhibition for August is presented by Edinburgh Urban Sketchers, part of a global network of people who meet to sketch, both at home and abroad. This exhibition showcases sketches created on location in Edinburgh by local members and aims to promote urban sketching as a positive means of engaging with our environment.
Venue 30 – View Map |