The aftermath of an attack that shook the heart of London; a rioter on fire running from police in Venezuela; a young boy being pulled alive from rubble in Mosul and concertgoers hiding from a gunman at a country music festival in Las Vegas.
These are just some of the powerful images that will be on display in a free exhibition at the Scottish Parliament, as part of World Press Photo Exhibition 2018 from Wednesday 1 August – Saturday 25 August.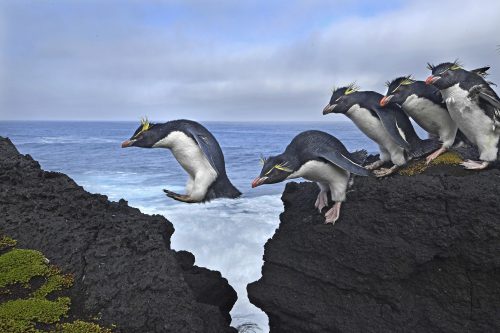 The travelling exhibition includes more than 100 award-winning photos from countries all around the world in what is truly a global exhibition of talents. The images depict stories from a range of categories including contemporary issues, sport, people and nature.
A new category for this year is the environment, to reflect the increasing number of photographs showing the impact of human behaviour on the planet.
Announcing the exhibition, Presiding Officer, the Rt Hon Ken Macintosh MSP, said: "The World Press Photo Exhibition is known for putting a powerful spotlight on the most significant issues and events which have shaped us over the past year.
"This year, perhaps more than ever before, the exhibition features difficult photographs depicting terror, war and extreme poverty. Such images are indeed a sad indictment of our society. However, there are also breath-taking images of hope and new life, of family and the kindness of humanity. This is press photography at its best and the exhibition captures not just the news events of one year, but all the sorrow and the joy that makes our world.
"We are proud that the Parliament is the only location in Scotland hosting the World Press Photo Exhibition 2018 and I would encourage everyone to take the time to see this exhibition for themselves."