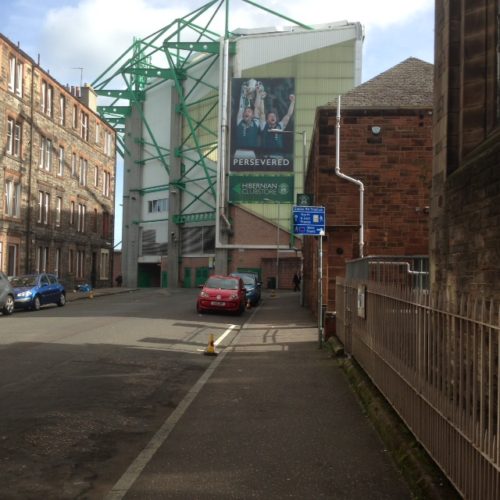 Police are advising fans attending the Hibernian v Rangers match at Easter Road tomorrow to enjoy the final fixture of the football season for both clubs but behave responsibly.
There will be a significant police presence in and around the ground and anyone involved in disorder will suffer the consequences with criminal convictions and football banning orders.
The game kicks off at 12.30 pm and is expected to be a sell-out so fans are asked to allow plenty of time to get to the ground and facilitate searches to take place.
Officers will assist stewards to search those entering the stadium so fans are asked to allow plenty of time to get to Easter Road.
Any flares, alcohol and items which could cause harm if thrown are strictly forbidden from being brought inside the ground.
Officers are reminding fans that they also have the power to carry out searches if anyone is believed to be carrying a weapon.
Match Commander Chief Inspector Alan Carson said: ""This is the final game of the season for both clubs and I know both sets of supporters are looking forward to next season.
"Any football-related disorder will result in criminal convictions and accompanying football banning orders.
"I know the vast majority of supporters behave responsibly but I'm asking everyone to think carefully about how they behave on Sunday.
"There will be absolutely no exceptions. Anyone committing an offence will be banned from attending matches next season and beyond.
"Anyone in the city on Sunday whom we suspect to be involved in disorder will be searched."