On Saturday and Sunday 12-13 May 2018 Port Edgar Marina will hold an open weekend when they will offer taster sessions to families. The sessions will last for 60 minutes – just long enough to get the feel for everything from paddle boarding to kayaking.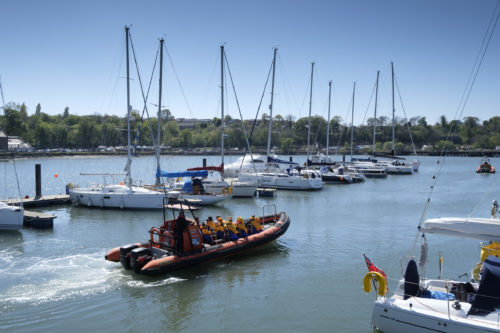 The marina team is keen that those attending will enjoy the food and drink on offer which his the result of a partnership with Rogue Village. They are well known for their Canteen Street Food Festival at Archerfield Walled Garden and will bring their street food to Port Edgar.
Along with DJs, vendors like ShrimpWreck, Chick & Pea, Meat Stack, pizzas from Pizza Geeks and the Big Blu, Spice Pots, cocktails from Herringbone, Poco Prosecco, the Ferry Brewery and cakes from Mimi's Bakehouse.
Just half an hour from Edinburgh Port Edgar Marina has great views of the Queensferry Crossing and her two older sisters with Fife beyond.
Last year there were about 5,000 visitors to the Open Weekend and tried out the sports on offer at the multi-million pound development.
Soon the marina will have its own restaurant Scots which will open this summer.
You can go out on the water on a rib ride run by Maid of the Forth if you are aged 8+ which will take passengers out under the three bridges. On dry land the activities are endless with arts and crafts, science and slime making, a mobile cave and face painting!
"The Open Weekend is the perfect chance for people to try their hand at some watersports for the first time and enjoy this beautiful location between the iconic Road and Rail bridges and the new Queensferry Crossing," said managing director Russell Aitken. "
"If you don't fancy getting on the water, there will be loads to do for all the family, from shopping, as well as face painting and slime making for the kids.  We are really excited about the addition of Canteen this year, which is offering an amazing array of street food and drink and more of a party atmosphere."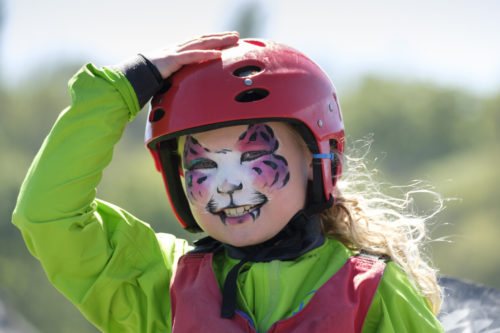 Peter Manian, co-founder of Rouge Village added: "Port Edgar Marina is in the midst of a renaissance and looks set to become a major destination that goes beyond watersports. It's fantastic to be partnering and bringing our unique brand of events to this early stage of an exciting and dynamic vision."
The Port Edgar Marina Open Weekend, 12 & 13 May 2018, 10am-6pm.  Parking charge of £2 on entry.  For further information, visitwww.portedgarmarina.co.uk and the events page on Facebook.
To avoid disappointment, it's recommended to pre-book a taster session by contacting Port Edgar Watersports on 0131 319 1820 or by emailing bookings@portedgarwatersports.com.  It is £5 per child age 8-16 and £10 per adult.
All photos  Mike Wilkinson. Contact Mike on 07768 393673 mike@mike-wilkinson.com www.mike-wilkinson.com http://mike-wilkinson.photoshelter.com