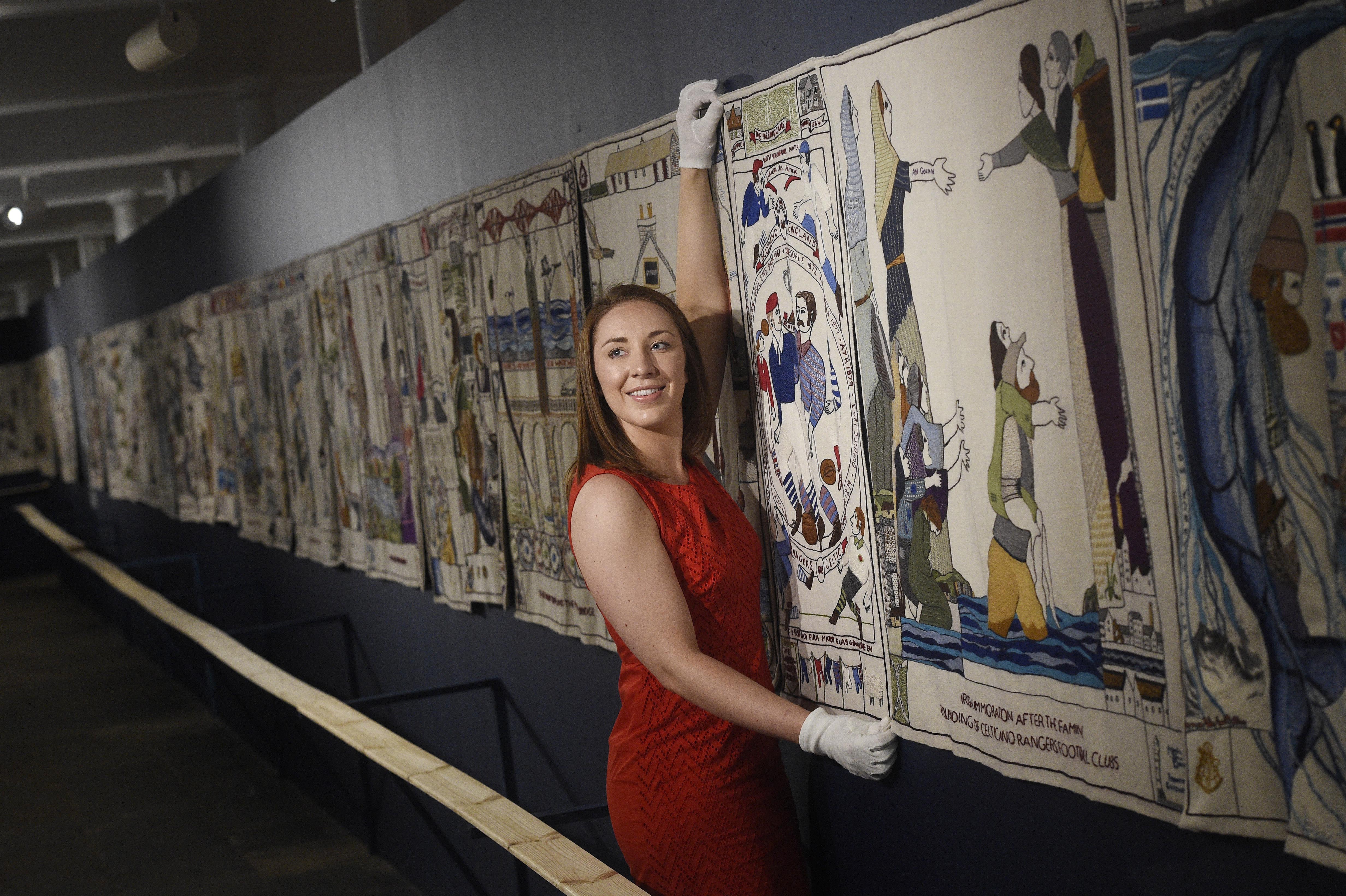 New Lanark is the home of The Great Tapestry of Scotland for six weeks until the 1 July (10am-5pm).
The tapestry returns after a four year absence. Then it was seen by over 13,000 visitors.
Discover the story of the tapestry's creation through original sketches, photography, memorabilia and memories from those closest to the project.
For the first time, panels from The Great Tapestry of Scotland will be exhibited alongside insights from Dorie Wilkie, lead stitcher and her team of 1000-plus stitchers who worked on the project across Scotland.
The exhibition will also include original sketches and personal works by Andrew Crummy, the man behind the tapestry's illustrative designs depicting key moments in Scotland's history.
The tapestry was the brainchild of writer, Alexander McCall Smith, who, together with historian Alistair Moffat, and with the artistic talents of Andrew Crummy, formed a team set to produce the world's longest tapestries through one of the biggest community arts projects ever to take place in Scotland.
Taking 65,000 hours of stitching and using over 300 miles of wool (enough to lay the entire length of Scotland), illustrating 420 million years of Scottish history in 160 panels, this beautiful tapestry depicts the entire history of Scotland.