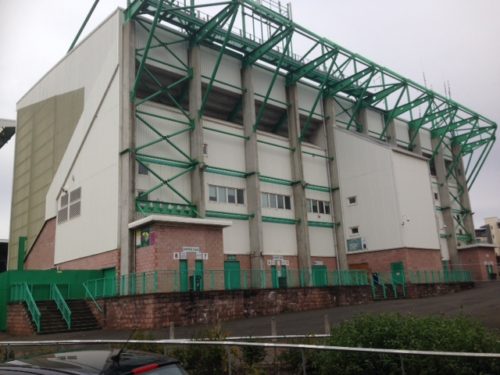 Garry Parker has played down speculation about Neil Lennon's future at the club after the Hibs' Head Coach failed to turn up for the pre-match press conference ahead of Sunday's game against Rangers.
Parker told BBC Scotland that Lennon had 'overslept' following a bout of the flu but would attend the Training Centre later today.
Lennon had previously arranged for Parker to oversee training but he had committed to speaking to the press.
When he did not arrive at the scheduled time Parker explained: "He's okay. He has had the flu for the last couple of weeks.
"He is at home in Glasgow. He's overslept. His wife woke him up and then he has gone back to sleep. Which is in fact a true story. He will be coming in at some point today but when I don't know."
When asked about Lennon's post match comments following Wednesday's derby defeat, he replied: "That was the heat of the moment. You know what he is like. He is a winner. After a game things don't go his way he just lets it all go. He doesn't like getting beat at anything. Cards, anything and he loses it. He just says a few things."
Midfielder Marvin Bartley added that he and his team-mates were shocked to hear that the Head Coach was considering his future. He said: "That's a decision for him to make and we can't really worry about that. He would be a loss; if any players leave in the summer then they'll be a loss as well.
"But the club remains and you just need to get on with it and keep going, regardless of what happens. The club will always be there – players and managers will come and go.
"We thought that we'd had a very good season for our first season back in the top flight. But he's his own man and has his own thoughts. We were as shocked as everyone else."