Yesterday the Flyspotting campaign launched with a living room made from furniture which was found on Leith streets in the past few months.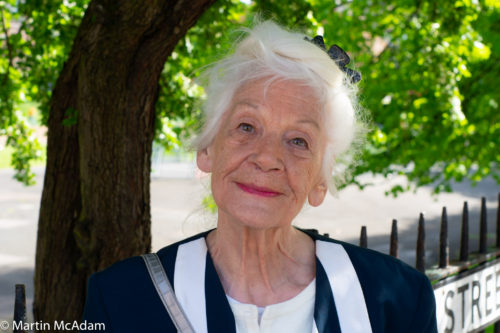 The 'Flyspotting' campaign will use posters, street stencils and flyspotting stickers in and around Dalmeny Park to get the message across to offenders who leave large bulky items on the street rather than get them collected by the council.
The idea came from research which Changeworks did earlier this year which found that 8 out of 10 people thought fly tipping affected them personally.
Now the charity is partnering up with the council and other local organisations in a combined effort called Zero Waste Leith, funded by Zero Waste Scotland and the European Regional Development Fund.
Photographer Euan Myles took the photos for the posters which  Zsuzsa and Gerry Farrell of Gerry Farrell Ink, (who also run the popular volunteer anti-litter organisation Leithers Don't Litter),   designed for this anti-flytipping campaign.
Hannah Milne, who is Changeworks' Zero Waste Leith Co-ordinator said: "From Monday 14 May we will be working with our team of volunteers to post a new 'Sunshine on Leith' magazine about flytipping through letterboxes in our pilot area.
"We'll also be putting out posters, street stencils and 'flyspotting' stickers in the area, including a photo series on the railings of Dalmeny Street Park that show locals sharing their thoughts on flytipping. The community really cares about living on cleaner, greener streets – it was brilliant to see over 270 people taking part in litter picks we organised in the Leith area to celebrate Earth Day recently. We can't wait to hear and see the response to the flyspotting campaign, and enjoying the clean streets of Leith!"
The launch event was attended by local MP Deidre Brock and Councillor Susan Rae.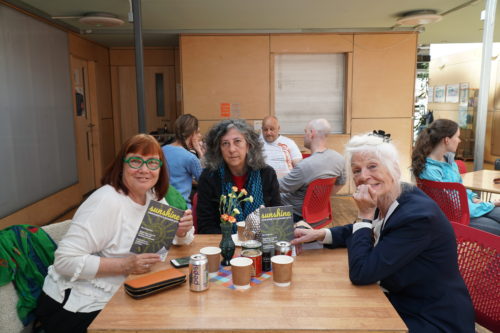 #Flyspotting launched in Leith today! @ChangeworksUK @litterfreeleith pic.twitter.com/puZHfxlqfx

— Edinburgh Reporter (@EdinReporter) May 13, 2018