The Edinburgh College of Art Performance Costume Show will take place next week on 18 and 19 May 2018. I was told today that all of the shows are already sold out but some tickets may become available here.
For the first time the college will use the former Museum of Fire as a theatre space when the students show off their creations.
There will be a vast array of different looks including the work of student Poppy Stubley who has created her own Formidable Ladies of Wrestling with characters inspired by OJ Simpson's lawyer Marcia Clark and rapper M.I.A.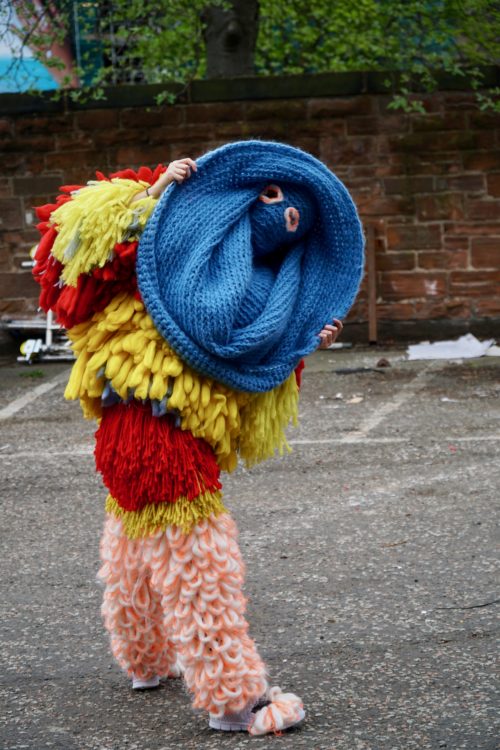 Student Katie Powell has created a clairvoyant costume featuring a woman with a huge red beak and cape covered in red veins. She has used a number of unusual fabrics such as fibre glass and sushi paper. The result is a futuristic look inspired by biotechnology.
Megan Gallacher has made an impressive creation based on a Brazilian crime drama with a larger than life totem costume with hints from the religious practices, monuments and icons of Rio, Slovakia and Glasgow.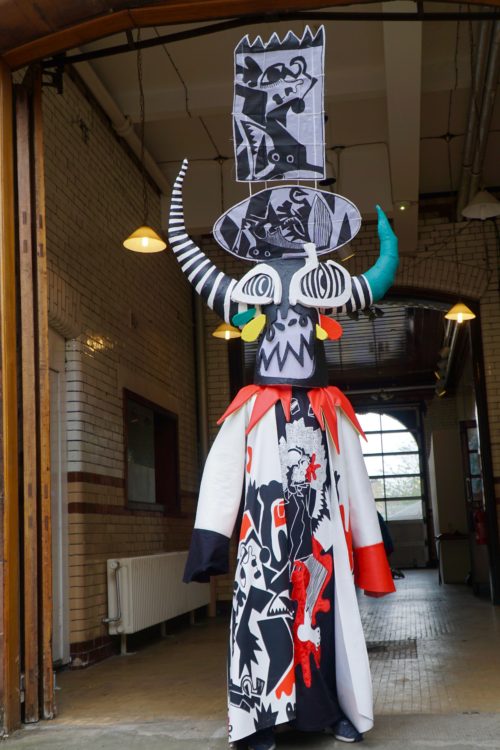 Liberty Bramall has designed Bohemian costumes for the women of the Bloomsbury Set. Her lampshade ladies have bannister walking sticks, lampshade hats and patterned outfits with tassels.
Some performance costume graduates have gone on to much success. Emma O Loughlin won an Emmy and Bafta for Game of Thrones and The Crown. Emily Bates won the 2018 Royal Opera House bursary award and others have worked at the Royal Opera House, the C&A, Scottish Opera and Northern Ballet.