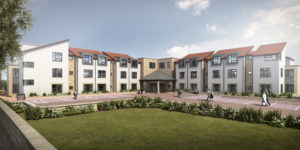 An Edinburgh care home will be hosting a recruitment open day this Tuesday, 22nd May. Cramond Residence, at 49 Cramond Road North, Edinburgh is looking for Nurses, Team Leaders, Care Assistants and Activity Co-ordinators. Team Leaders should have a SVQ3 qualification (or above) while Care Assistants need to hold a SVQ2 (or above) The home is also seeking laundry, domestic and food services assistants and receptionists to join its team.
The recruitment day will be held from 10am-7pm and will be an opportunity for potential candidates to discuss their desired role in more detail and find out about the training and professional development on offer. They will also have the chance to take a tour of a sample lounge and en-suite bedroom.
General Manager, Eileen Gray said:
"We are committed to delivering exceptional standards of care, which is why we are seeking talented and compassionate individuals to fill each and every role in the final stages of our recruitment campaign.
"We want our residents to live as active and fulfilling lives as possible, so it is vital for us to have dedicated and highly-experience employees. We will also be supporting them with a robust induction programme and training based on current best practice, as well as development plans to help achieve individual career aspirations.
"We're very much looking forward to meeting prospective employees next Tuesday and further strengthening our care home team."
Further information is available here