The second retrospective exhibition of works by the famed Bill Gillon opens today 2 May 2018 at the Scottish Arts Club on Rutland Square with a preview event at 6.00pm and runs until 2 June 2018.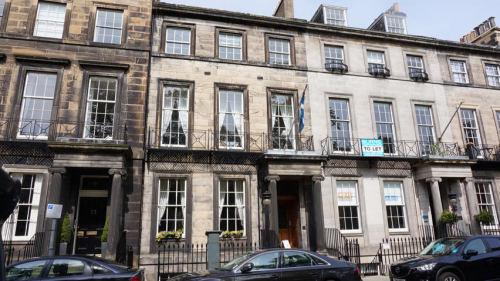 Bill, who was born in Leith in 1942, was first encouraged to try his hand at getting into art college by Ricky Demarco. When he did, he worked on figurative painting, only latterly thinking of studying sculpture.
He did not always work well with authority and towards the end of his college career he was simultaneously suspended form college and awarded a painting prize! He became an art teacher and is a past president of the Society of Scottish Artists (SSA).
The subject matter of Bills work was often very dark (especially during the 70s). This and his uncompromising attitude towards showing and selling the work, led to controversy and a reputation for being difficult. The family believes that Bill had a stroke while in Amsterdam 7 years ago, his ability to paint or draw was completely destroyed and he has been unable to work since then and has been resident in a care home since.
The nature of Bill's illness means he remembers very little of his past life and does not always recognize his own work but if asked about himself he is very clear that he is an artist. Stephen, Bill's son, has assisted the Club in organising this exhibition.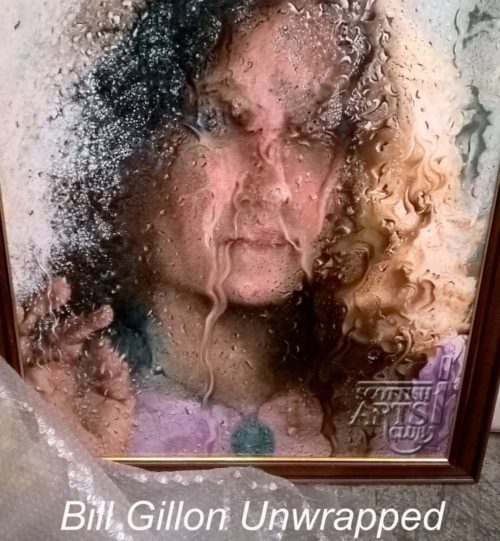 Bill Gillon Unwrapped is to be accompanied by a talk given by Bill's son Stephen on 12 May 2018 at 3.30pm again at the SAC on their Open Day which begins at 11.30 am. More details on their website.
If you would like to attend the Preview on 2 May 2018 at 6.00pm or the Talk on 12 May 2018 please register by email to the SAC Office – 

office@scottishartsclub.co.uk

The exhibition is generally available for public viewing from 11am till 5pm Tues-Sat during the exhibition period.