Thomas Søndergård takes up his position as Music Director at the Royal Scottish National Orchestra from October this year. The orchestra announced their programme which the 36th music director is making his own with the beginning of Mahler and Prokofieve symphonic cycles over four seasons.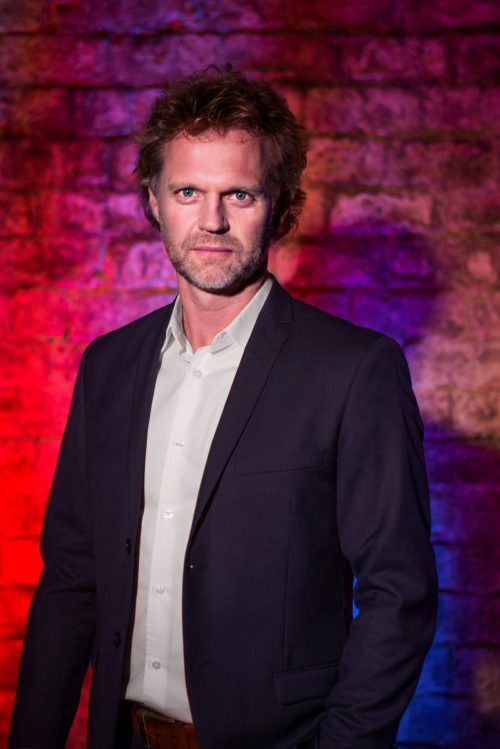 He is no stranger to the orchestra as he has been guest conductor since 2012 during Peter Oundjian's term at the helm.
As his appointment leaves the Principal Guest Conductor role vacant he will be succeeded by Elim Chan, who previously won the London Symphony Orchestra's Donatella Flick Conducting Competition.
This will be a busy season with 45 different productions along with touring and recording. Dr Krishna Thiagarajan, CEO of the RSNO, explained to us that this year the orchestra will tour from Inverclyde to LA.
He pointed out that Søndergård has interest in both lyrics and song, which is quite new territory. Thomas and the RSNO are joined by 2017 BBC Cardiff Singer of the World Main Prize and Song Prize winner, Scottish mezzo-soprano Catriona Morison for the second week of the 2018:19 Season, for performances of Ravel's song-cycle Shéhérazade, which shares the programme with selected movements from Grieg's Peer Gynt and Rachmaninov's Symphony No1.
There will also be new works in the programme with fellow Nord Lotta Wennäkoski's Flounce (which received its world premiere at the BBC's Last Night of the Proms last year and receives its Scottish premiere here) as the first work to be performed as Music Director.
RSNO Chief Executive Dr Krishna Thiagarajan: "To a certain extent we must thank fate for lending a hand in getting us to this position. It was the cancellation of a guest conductor in 2009 and the subsequent appearance of Thomas that led to this orchestra meeting its next Music Director.
"From that first date the musicians knew that this was a relationship we would build and develop. Nearly seven years later and we are now taking it to the next level. Similarly, with the appointment of Elim Chan as Principal Guest Conductor, who initially came to us, stepping in for an indisposed Neeme Järvi last year, we are grateful for such fortune to strike twice. We look to the future with confidence as an exciting, innovative and growing national arts organisation, to better serve our audience."
RSNO Music Director Designate Thomas Søndergård: "I have intimated previously that, as cliché as it may sound, I had the feeling from the very beginning of our relationship that we shared a special sense of purpose.
"I'm delighted that we have not succumbed to the 'seven-year itch', and that the Orchestra has chosen me as its Music Director for the next chapter in its journey. I love working with these musicians, I feel at home in Scotland, and I hugely appreciate the warmth and generosity of the audiences we perform to. Now, more than ever, I look forward to visiting the great concert halls across the country and playing my part in providing the quality of musicianship the people of Scotland expect and deserve.
"The advantage of getting to know the Orchestra over time is that I've developed a feeling for what we do well together. I've included music in this Season that I think is important for us to do at this point in our journey together, and also music that best fits the combination of the Orchestra and me – all with a view of where we'd like to be in three or four years' time."
Booking information for 2018-19 season CLICK HERE
SEASON OPENER: SØNDERGÅRD CONDUCTS MAHLER FIVE
Fri 5 Oct 2018: 7.30pm Usher Hall (Supported by Dunard Fund)
Lotta Wennäkoski Flounce Scottish premiere
Beethoven Piano Concerto No2
Mahler Symphony No5
Thomas Søndergård Conductor
Francesco Piemontesi Piano
SØNDERGÅRD CONDUCTS RACHMANINOV ONE
Fri 12 Oct 2018: 7.30pm Usher Hall
Grieg Selected movements from Peer Gynt Suites 1 & 2
Ravel Shéhérazade
Rachmaninov Symphony No1
Thomas Søndergård Conductor
Catriona Morison Mezzo-soprano
THE THREE-CORNERED HAT (Recommended by Classic FM)
Fri 19 Oct 2018: 7.30pm Usher Hall
Gabriela Ortiz Hominum: Suite for Orchestra Scottish premiere
Ravel Piano Concerto in G major
de Falla The Three-Cornered Hat (complete ballet score)
Ravel Boléro
Carlos Miguel Prieto Conductor
Vanessa Benelli Mosell Piano
Ana Schwedhelm Soprano
CHILDREN'S CLASSIC CONCERTS: BROOMSTICK RIDE (Sponsored by La Bonne Auberge and A1 Toys)
Sun 28 Oct 2018: 3.00pm Usher Hall
CHAN CONDUCTS RACHMANINOV (Recommended by Classic FM)
Fri 2 Nov 2018: 7.30pm Usher Hall
Dukas The Sorcerer's Apprentice
Chopin Piano Concerto No2
Rachmaninov Symphonic Dances
Elim Chan Conductor
Benjamin Grosvenor Piano
SØNDERGÅRD CONDUCTS POULENC'S GLORIA (In collaboration with PoppyScotland)
Fri 9 Nov 2018: 7.30pm Usher Hall
Prokoviev Symphony No1 Classical
Tchaikovsky Piano Concerto No1
Ken Johnston Three movements from All Those Men Who Marched Away
Poulenc Gloria
Thomas Søndergård Conductor
Alexander Gavrylyuk Piano
Elin Rombo Soprano
Glasgow Cambiata
Frikki Walker, Director Glasgow Cambiata
VARÈSE SARABANDE 40TH ANNIVERSARY CONCERT
Fri 16 Nov 2018: 7.30pm Usher Hall
Diego Navarro Conductor
Sara Andon Flute
Robert Townson Presenter
Patrick Doyle Composer
Rachel Portman Composer
RSNO Chorus
Gregory Batsleer Chorus Director, RSNO Chorus
SØNDERGÅRD'S GUIDE TO THE ORCHESTRA (Recommended by Classic FM / In association with RSNO Young Ambassadors)
Fri 23 Nov 2018: 7.30pm Usher Hall
Britten The Young Person's Guide to the Orchestra
Winner of the RSNO Composers' Hub 17:18 New Work (RSNO Commission) World premiere
Poulenc Concerto for Two Pianos
Gary Carpenter Ghost Songs (RSNO Commission) World premiere
Saint-Saëns Carnival of the Animals
Thomas Søndergård Conductor
Christina & Michelle Naughton Piano
RSNO Junior Chorus
ANNE-SOPHIE MUTTER IN CONCERT (Recommended by Classic FM / Supported by the RSNO Foundation)
Fri 30 Nov 2018: 7.30pm Usher Hall
Krzysztof Penderecki Violin Concerto No2 Metamorphosen
Tchaikovsky Symphony No5
Krzysztof Penderecki Conductor
Anne-Sophie Mutter Violin
CHILDREN'S CLASSIC CONCERTS: A CHRISTMAS CAROL (Sponsored by La Bonne Auberge)
Sun 9 Dec 2018: 3.00pm Usher Hall
SØNDERGÅRD CONDUCTS THE NUTCRACKER (Recommended by Classic FM / Sponsored by Investec Wealth and Investment)
Fri 14 Dec 2018: 7.30pm Usher Hall
Prokofiev Winter Bonfire
Tchaikovsky Variations on a Rococo Theme
Tchaikovsky Excerpts from The Nutcracker
Thomas Søndergård Conductor
Johannes Moser Cello (Artist in Residence)
RSNO Junior Chorus
RSNO CHRISTMAS CONCERT (featuring The Snowman) (Sponsored by ScotRail)
Fri 21 Dec 2018: 7.30pm Usher Hall Matthew Hamilton Conductor
Jamie MacDougall Presenter
RSNO Junior Chorus & RSNO Chorus