On Wednesday this week there will be one of the regular whisky sales held at Bonhams on Queen Street. This is aimed at specialist collectors who want something extra special that they may or may not ever drink.
We met Danny McIlwraith of Bonhams who was inspecting a 1946 Macallan which is one of the lots in the sale. There were hundreds of bottles in the room showing that this is a collector's item which is growing in popularity.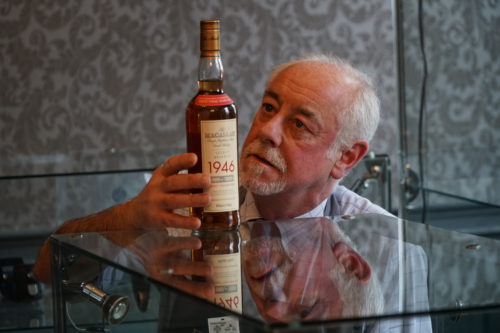 The bottle of 52 year-old Macallan was bottled in 1998 and is estimated at £12-14,000.
This dram was produced in an unusual way as coal was scarce just after the war. It also cost a lot so the malt was dried in kilns which were fired by peat. This has resulted in a particular flavour with what are described as 'distinct and complex tastes and aromas'.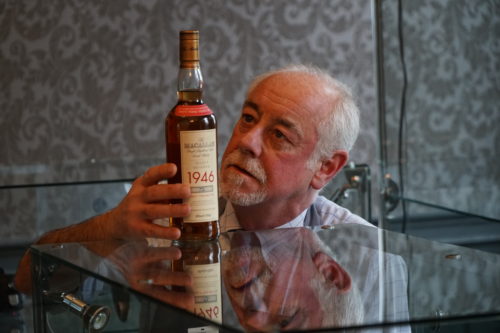 Other bottles on sale include the Annandale Man O'Sword 2014 numbered 99 and signed by Scotland rugby legend Doddie Weir. This will be sold in aid of the MyName'5Doddie Foundation set up to raise funds for research into MND. Weir who has 61 Scotland caps announced in 2017 that he has the disease.
Whisky Sale on 7 March 2018 at 11a.m @bonhams1793 pic.twitter.com/ksPMOOCRjo

— Edinburgh Reporter (@EdinReporter) 5 March 2018