As part of The University of Edinburgh's Internet of Things project it has begun the CitySounds project to try and understand how people and nature co-exist.
By placing sensors in The Meadows they will record ultrasonic and audible noises of bats, birds and other wildlife as well as traffic and noise made by humans.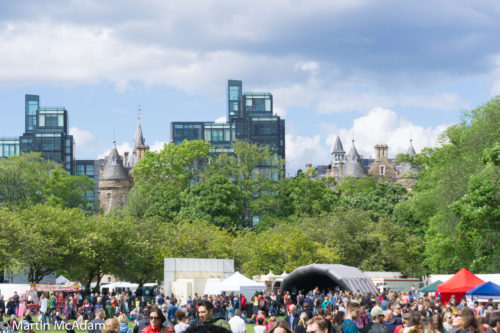 By analysing the results it is hoped to use the information to inform how the land is used and increase the quality of green space in the city. There will also be an interactive sound artwork created with the data.
Professor Ewan Klein, of the University of Edinburgh's School of Informatics, said: "Sounds tell us so much about what's happening around us – birds in a garden, a night on the town, or fire engines rushing to an emergency – but this can be pushed to the back of our awareness.
"The CitySounds project will be valuable in exploring and celebrating the richness of urban sounds, benefiting from developments in digital technology and network infrastructure."
Yusef Samari, of Friends of the Meadows and Bruntsfield Links, said: "We are delighted to be involved in this project, which is giving us an entirely new perspective on our much-loved park. We look forward to finding out what the sounds of the Meadows can tell us, particularly regarding its wildlife."