Although their 150th anniversary was in 2016, Hamilton & Inches on George Street have unveiled a  new watch this year to pay further tribute to the history and heritage of one of Edinburgh's favourite companies.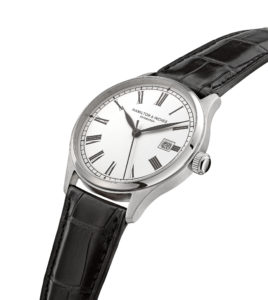 With a royal visit which further endorsed their Royal Warrant they already celebrated the business which was founded in 1866 by Robert Kirk Inches and his uncle James Hamilton.
They were granted the warrant as "His Majesty's Clockmaker and Keeper and Dresser of His Majesty's Clocks, Watches and Pendulums in Palaces and Houses in his Ancient Kingdom of Scotland." That title may no longer be in existence, but the business still supplies clocks and watches to royalty and admiralty today. The current warrant is "Silversmiths and Clock Specialists to Her Majesty The Queen."
The Eighty Seven has a signature H&I dial with sapphire crystal and alligator strap in a wide variety of colours and a brushed and polished stainless steel case. All parts used in creating the new wristwatch were sourced by Ian Malone who is H&I's Watch Technician. It is assembled and tested by the Edinburgh company in their workshop.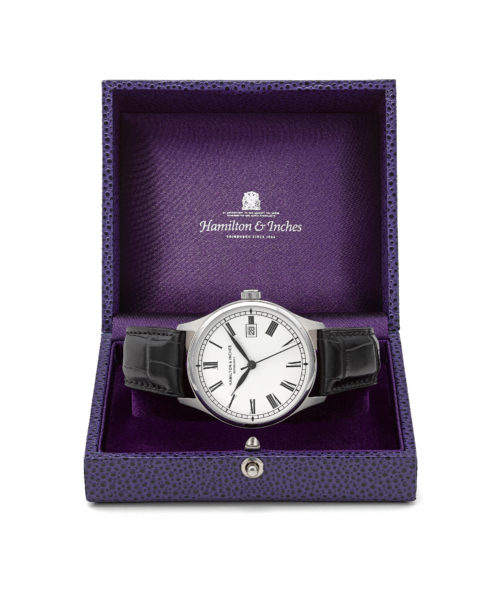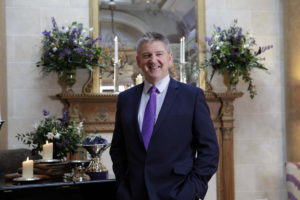 Unveiling the new watch, Hamilton & Inches Chief Executive Stephen Paterson said: "It gives us great pride to present today a new era in watchmaking at Hamilton & Inches with  the Eighty Seven, a wristwatch worthy of our trusted name and heritage. As we celebrated our 150th anniversary in 2016, our watch technician Ian Malone traced many fascinating and outstanding pocket and occasional strap watches from our archives, inspiring us to retrace our great tradition as watchmakers and create a new timepiece in this classic mould.
"Our timekeeping footprint can be traced across the skyline and streets of the great city of Edinburgh, whether it's thanks to the beautiful Caledonian Hotel station clock dating back in 1903, with its classic roman numeral dial which inspired our new watch; the folklore of the One o'clock Gun from Edinburgh Castle being set by a regular check of our very own shop windows; or the world-famous Balmoral clock, which we built and installed in 1902. It is this great tradition and affection for watchmaking in Edinburgh which will thrill any recipient of these special timepieces."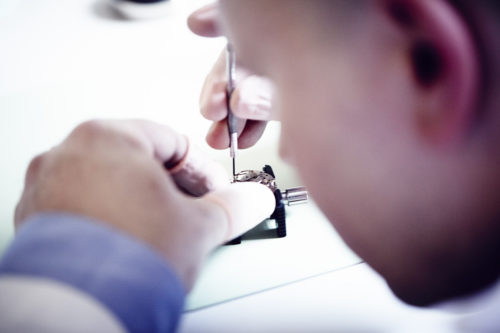 See the H&I showroom in this film :