No not that Leonardo – the real Leonardo!
Drawings by Leonardo da Vinci which form part of the Royal Collection will come to the Queen's Gallery at the Palace of Holyroodhouse in November 2019.
This is part of the 500th anniversary celebrations for the artist and will comprise a selection of 80 drawings in the largest exhibition of his work ever held in Scotland.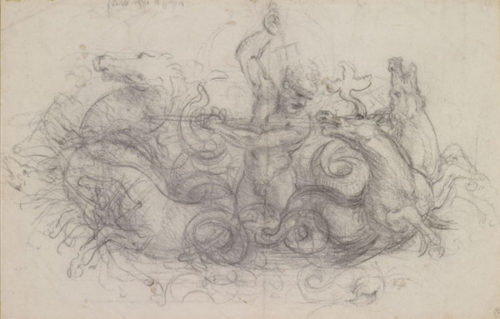 Until now the 144 drawings have been held as one group but they will be taken to 12 different locations across the UK before coming to Edinburgh.
The balance of the collection will then be on display at the Queen's Gallery at Buckingham Palace. The London exhibition will include two sheets which until recently were thought to be blank, but they have now been examined under ultraviolet light revealing Studies of hands for the Adoration of the Magi. Created in 1481 these are considered some of Leonardo's most beautiful drawings.
"We hope that as many people as possible across the UK will take this unique opportunity to see these extraordinary works, which allow us to enter one of the greatest minds in history, and to understand the man and his achievements.'
Leonardo da Vinci: A Life in Drawing (22 November 2019 – 15 March 2020)
Exhibition of 80 drawings
The Queen's Gallery, Palace of Holyroodhouse, Edinburgh
Images courtesy of Royal Collection Trust / © Her Majesty Queen Elizabeth II 2018