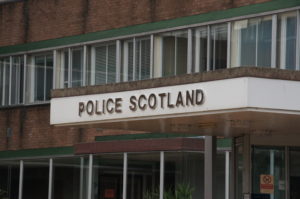 Two Police Scotland officers have been awarded the Queen's Police Medal (QPM) in recognition of their distinguished service namely Barry McEwan, Chief Superintendent, Police Scotland (now retired) and Lesley Clark, Chief Superintendent, Police Scotland
Acknowledging the awards Deputy Chief Constable Iain Livingstone said: "The Queen's Police Medal is one of the highest honours awarded to officers, and we are very proud as an organisation that two of our officers, one serving and one recently retired, have received this accolade.
"This year's recipients exemplify the dedication and enthusiasm required to achieve success that has a valuable impact on the communities we serve. On behalf of my senior management team, the police officers and staff of Police Scotland, pass on my sincere gratitude and congratulations to Chief Superintendent Lesley Clark and former Chief Superintendent Barry McEwan."
Chief Superintendent Lesley Clark's distinguished career spans 29 years. She joined Special Constabulary in 1987 before moving to Lothian and Borders.
As Divisional Commander for Lothian & Borders Division she has selflessly dedicated herself to mentoring and coaching others over many years. She is also a qualified event commander mentor, one of only six within the country and the only female.
Chief Superintendent Barry McEwan's police career spanned over 30 years. Retiring in 2017 he earned an outstanding reputation for motivating and leading innovative teams, and championing the highest quality of standards to tackle violence at local and national levels.
During his time as Divisional Commander covering the Argyll and Bute and West Dunbartonshire areas, he adopted many pioneering violence reduction strategies. Following a significant violent event, he was instrumental in leading partners to reduce threat, risk and harm levels and restore public trust and confidence.