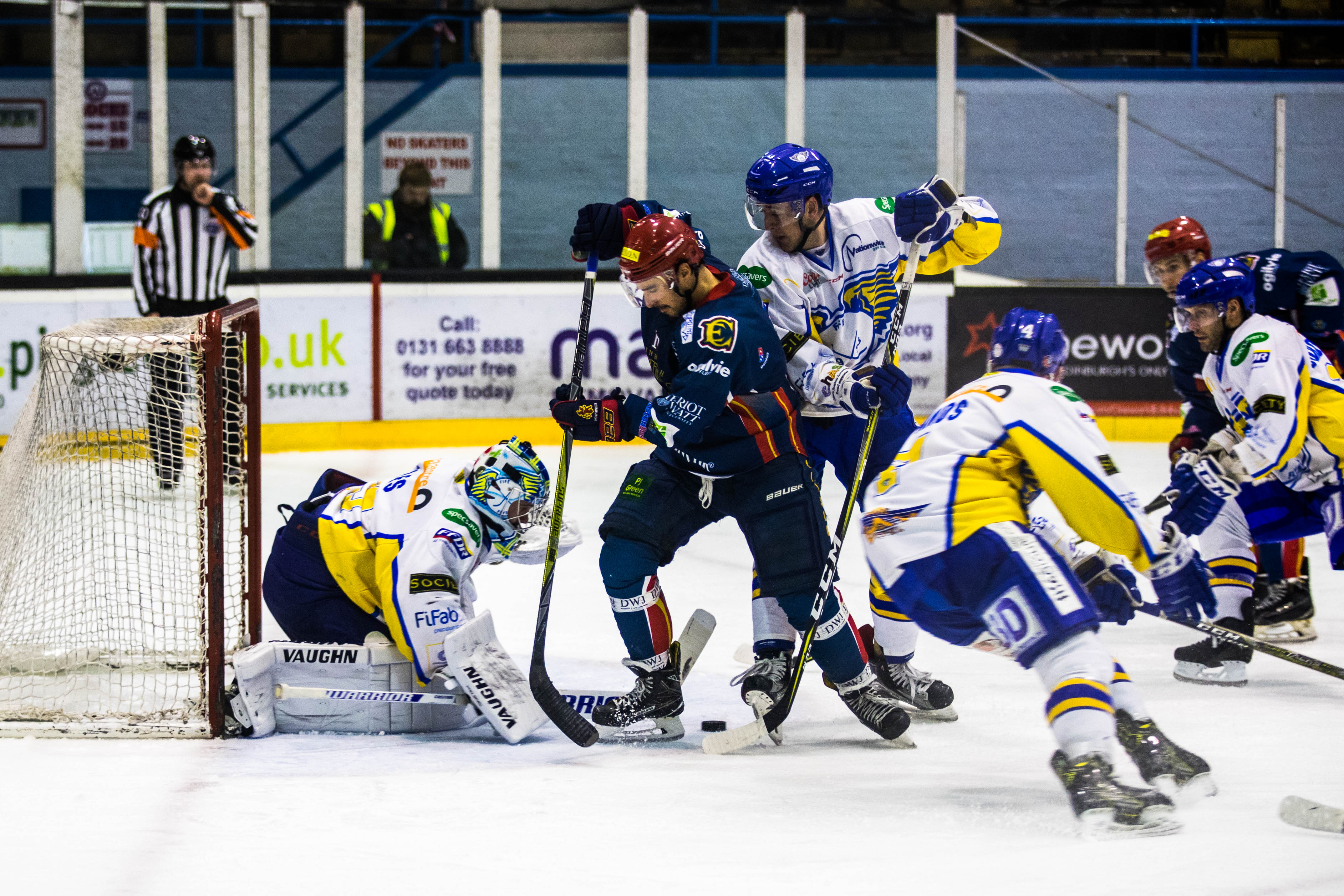 Elite League: Dundee Stars 3, Braehead Clan 7; Edinburgh Capitals 4, Manchester Storm 3; Coventry Blaze 5, Fife Flyers 2 .
Bottom club Edinburgh Capitals have ended their 15-game losing streak.
They went 2-1 down then 3-2 ahead but finally edged former Elite League pace-setters Manchester Storm 4-3 at Murrayfield.
And Ainars Podzins claimed a glory double including the game-winner after 54 minutes.
On Tayside, Braehead Clan ended their disappointing four-game losing streak.
And the Glasgow club's welcome 7-3 win ended the four-game winning run for Scottish rivals Dundee Stars.
Doubles from Jacob Doty, Brendan Brooks – his pair coming in 14, third-period seconds – and Robert Lepine plus a single from Craig Cescon proved the difference.
Stars marksmen were Omar Pacha and a double from Marc-Olivier Mimar.
In the Midlands, Danny Stewart was a popular player and assistant coach to Fife Flyers before moving to Coventry Blaze.
The gritty Canadian masterminded the end of third-placed Flyers' eight-game winning streak.
Blaze were outshot 41-31 but Stewart's inconsistent side, who are in the lower half of the table, won 5-2 after leading 2-0 at the end of the first session.
Jordan Pietrus scored a double, his second coming with 19 seconds left after Fife had withdrawn their netminder Jordan Marr to give them six skaters.