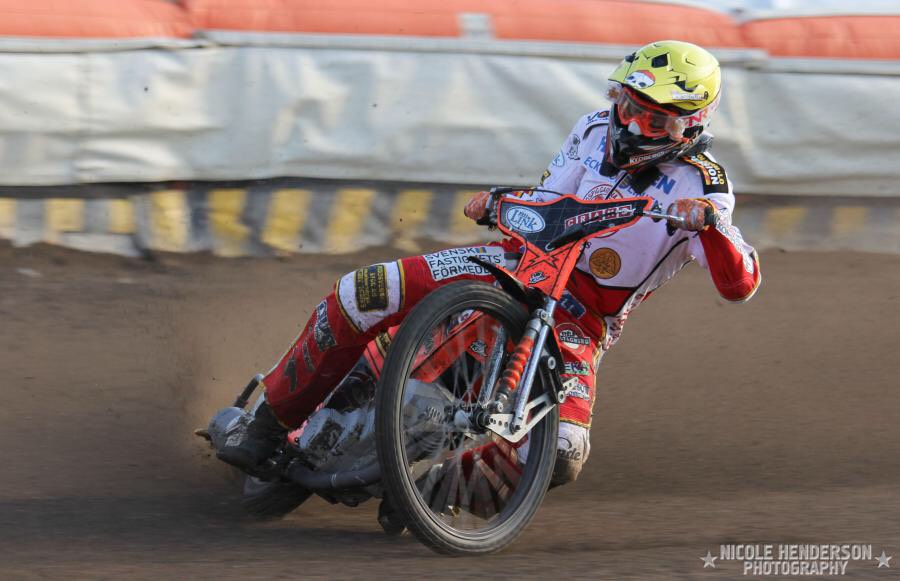 Berwick Bandits bosses have completed their team building next season in the SGB Championship with the signing of the reigning Austrian National Champion, Dany Gappmaier, and 23-year-old Swedish rider John Lindman
Gappmaier returns for his third term in Bandits colours and will form one half of the most potent reserve pairings in the league alongside Jye Etheridge.
The Austrian was one of the leagues most significant improvers last season, pushing his match average from under four points to 5.11 points.
John Lindman makes his British League debut but the Swede is no stranger to the Bandits management.
When Sebastian Alden suffered his 2016-ending neck injury, John was the No 1 choice to cover but it was logistically impossible to organise.
Lindman's average has now been reassessed from a straight 7.00 points to 5.20 points and Berwick have worked overtime to secure his signature and make him a fully fledged Berwick Bandit.
Scott Courtney, the club's co-owner and co-promoter, said:
"Myself and brother Jamie have committed to a balanced looking side with lots of room for progress and a real comaradery amongst the boys.
"Dany Gapp returns to the side alongside Jye Etheridge at reserve and with the inclusion of John Lindman we will be using Berwick assets who all have a good opportunity to improve and in turn help the club gain success.
"We have three very talented lads on three similar averages there and I'd like all them to be targeting the six-point average mark through out the season.
"Aaron Summers has a point to prove and he's been a consistently top performer for quite some time but this is his opportunity to take that No 1 race suit and show everyone exactly why we believe he's the man for the job.
"Nikolaj Busk Jakobsen is an exciting talent. He gives it absolutely everything and I've always said it's far easier to manage that level of enthusiasm than it is to inspire it.
"Kevin Doolan is the quintessential inspirational speedway team captain and David Howe's résumé speaks for itself, They are both great team guys and both capable of still winning important races.
" To sum up, I'm very happy to have the side in place and we can continue to build momentum and look to promoting the upcoming season."
Bandits: 1, Aaron Summers 7.98; 2, Kevin Doolan 6.36 (captain); 3, John Lindman 5.20; 4, David Howe 6.18; 5, Nikolaj Busk Jakobsen 6.50; 6, Dany Gappmaier 5.11; 7, Jye Etheridge 5.06
Courtney said that buying a 2018 season pass before December the 31st entitles fans to receive a bonus. Adults are £199 and concessions £149.