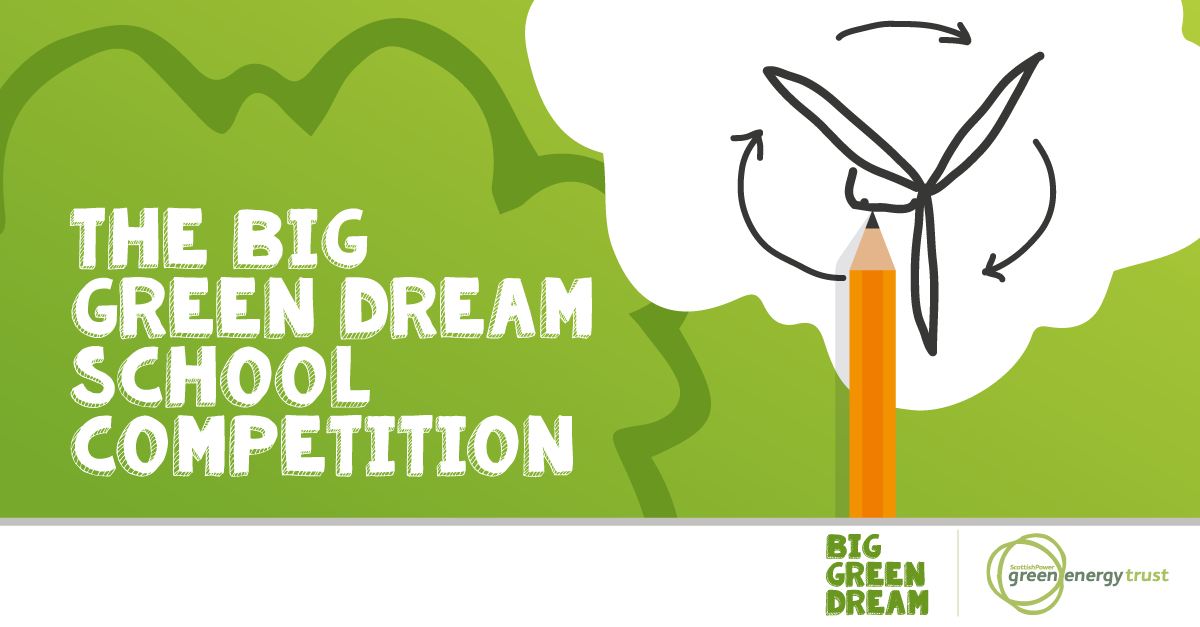 Secondary school pupils in Scotland are being asked to share their school's big green dream with the boldest ideas to be awarded £10,000 to help turn ideas into reality.
The ScottishPower Green Energy Trust, an independent charity which helps community renewable energy projects get off the ground, is calling on S1 – S2 pupils in Scotland to submit their Big Green Dream.
They can submit creative entries such as drawings, videos, collages, poems or paintings.
The entries will be judged by the ScottishPower Green Energy Trust and one school will receive the top prize of £10,000 to make their dream a reality. Four runners up will receive £5,000 for their school and eight schools will receive £1,000.
The Green Energy Trust has awarded over £1.6m to more than 154 projects since it was first established in 2000.
Alison McKean, social and environmental policy manager at ScottishPower and a trustee of the ScottishPower Green Energy Trust, said: "Young people have incredible ideas for making their schools more environmentally friendly and to put renewable energy to good use on campus.
"We want to hear their ideas and make their green dreams a reality."
For more information about the competition or to submit an entry visit biggreendream.co.uk.