Georgian family drama unfolds at Charlotte Square
Get a glimpse at the drama and intrigue behind the curtains of the gentile Georgian period with the National Trust for Scotland's Georgian House volunteers this November.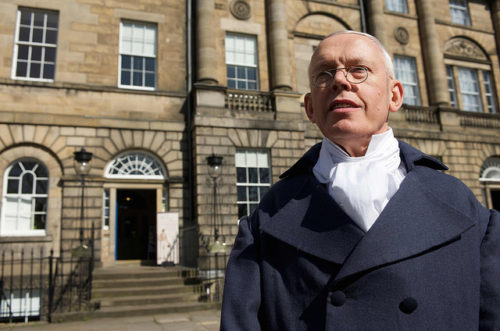 Over the next couple of weekends 18-9 and 25-26 November, number 7 Charlotte Square will be bustling with activity as the historic house hosts its popular annual living history weekends.
This year, the household is preparing for Hogmanay – 1815 style – and despite their financial worries, they plan to have a lot of fun!
Property Manager Sheonagh Martin said:"Our living history weekends are one of the highlights of the year, and will bring another very successful visitor season to a close. Come and see the Georgian House Players – our creative volunteers – bring the Georgian period to life."
The events run on Saturday 18 and 25 November from 11am – 4pm and Sunday 19 and 26 November from 12 noon – 4pm. Last tour starts at 3.15pm. Usual entry charges apply.  To book email: thegeorgianhouse@nts.org.uk
The Georgian House at 7 Charlotte Square has been in the care of the National Trust for Scotland, the charity that celebrates and protects Scotland's heritage, for more than 60 years. Once the home of the Lamont family, it is the perfect place to experience the grandeur and graft of Georgian living.
PHOTO – ROB MCDOUGALL
07856222103