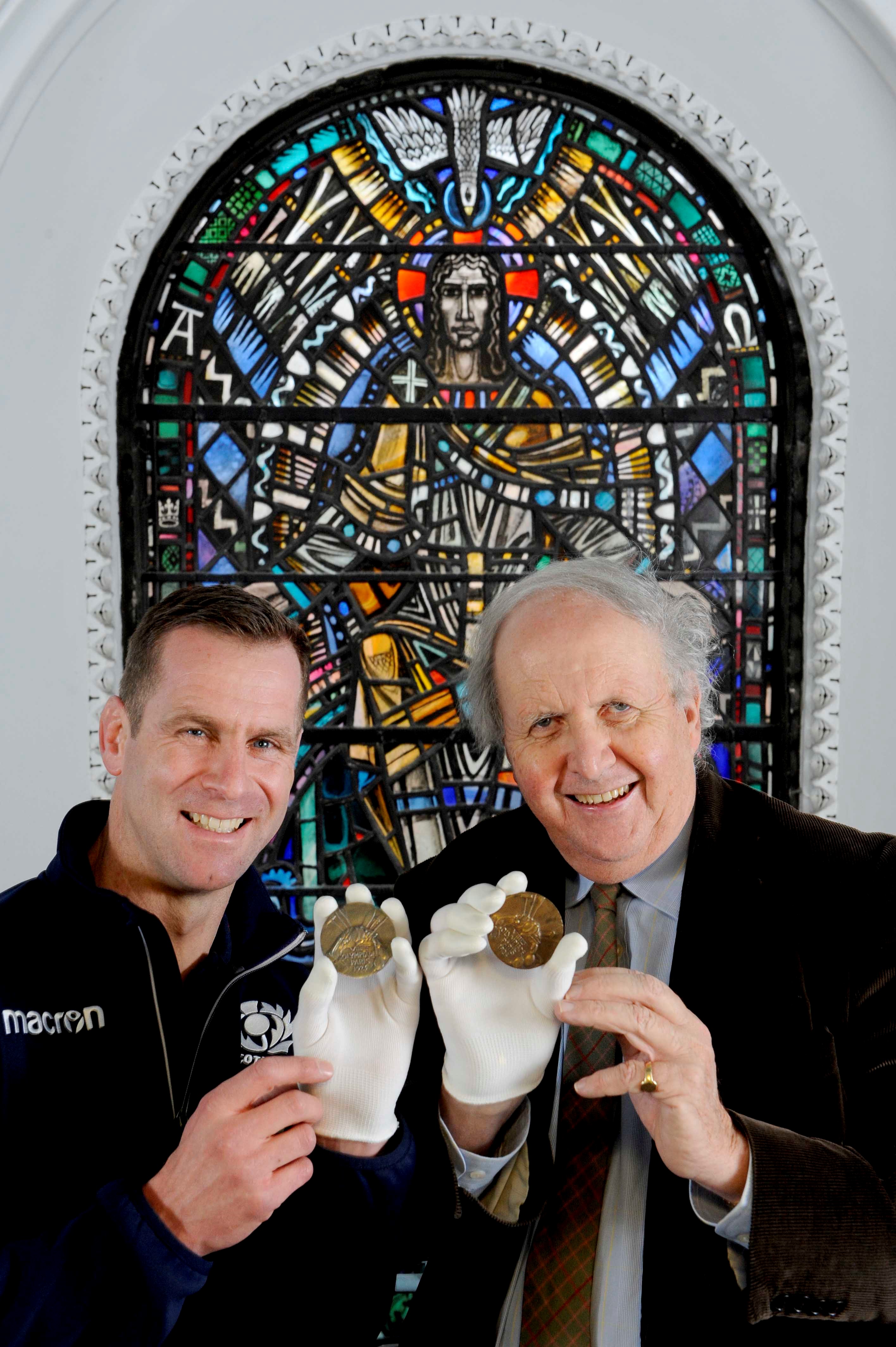 Scottish Rugby points record holder Chris Paterson and award-winning author Alexander McCall Smith CBE met ahead of The Going for Gold Fundraising Gala.
It takes place on 5 December at the Sheraton Grand in Edinburgh in a once-in-a-lifetime chance to hold Olympic hero, Eric Liddell's, medals, a bronze and gold from the 1924 Olympic medals and a medal for participation.
Comedian and columnist Susan Morrison will compere and St Mary's Music School will provide entertainment.
A silent and online auction will help raise funds for the centre to increase its wide range of services for Edinburgh's community groups.
The centre is a registered care charity that specialises in care for the elderly and dementia services with the aim of support people to remain in their own homes for as long as possible.
Paterson said: "Eric Liddell was an Olympic hero, as well as winning seven international caps for Scotland, so to be able to keep his name alive and be part of an evening where we can raise money to keep it going, is fantastic."
McCall Smith added: "Every single day the Eric Liddell Centre helps people with dementia. Every single day the staff in this wonderful place support the carers who look after them.
"And, if that were not enough, at the same time the centre hosts a whole raft of community activities for all ages. The dinner will help all this to continue – and to grow."
If you would like to purchase tickets to the event, or place a bid ahead of the auction visit www.goingforgold.ericliddell.org