Christmas is coming and with it, no doubt, countless adaptations of Charles Dickens' books. From Great Expectations to The Muppets' Christmas Carol, the festive TV schedules will overflow – and we all look forward to curling up on the sofa watching a redemptive tale of bad come good and all's well that ends well.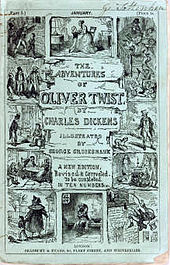 Sentimental as he often was, however, Charles Dickens, would probably turn in his Poets' Corner grave to see some of the more saccharine versions of his works. Dickens was as much a social campaigner as he was a writer, and perhaps never more so than in his second novel Oliver Twist, or A Parish Boy's Progress, the story of a homeless, loveless boy falling in with a band of low-life pickpockets . Through Oliver, Dickens exposes appalling poverty in early Victorian London, the terrible treatment of orphans, and the sordid, desperate lives of criminals with few options and nowhere else to go.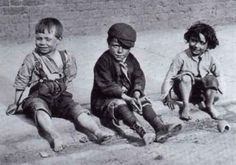 This winter, in its brand new production of Lionel Bart's musical Oliver!, Edinburgh University Savoy Opera Group will confront what you expect of this show, subverting the heightened reality of musical theatre and challenging your assumptions about the tale of the little boy who dared to ask for more. This dark spin on a classic musical will transport you to the bleak and sinister world that surrounded Charles Dickens in 1838. Amidst all the Oom Pah Pah and skullduggery, EUSOG will ask Where is Love?
EUSOG is Edinburgh University's oldest musical theatre society, performing over a hundred shows since its first outing in 1961 (the year in which the D'Oyly Carte Opera Company's copyright on Gilbert & Sullivan's operettas conveniently expired.) It performs three shows every year, including an annual musical for the Edinburgh Fringe Festival.

Oliver! will be at The Pleasance Courtyard, 60 Pleasance, from 28th November to 2nd December. Performances every night at 7.30pm, with an extra matinée show at 2.30pm on Saturday 2nd. Tickets £12.50/£8.
As an introduction to the show, EUSOG is performing a cabaret with musical performances from different members and groups of the cast – and some wonderful guest acts – plus a raffle with fabulous prizes.  Oom Pah Pah is at The Loft Bar, Teviot Row House, Bristo Square, at 7pm on Tuesday 7th November; tickets £5 on the door.
Poster art by Michael Black.