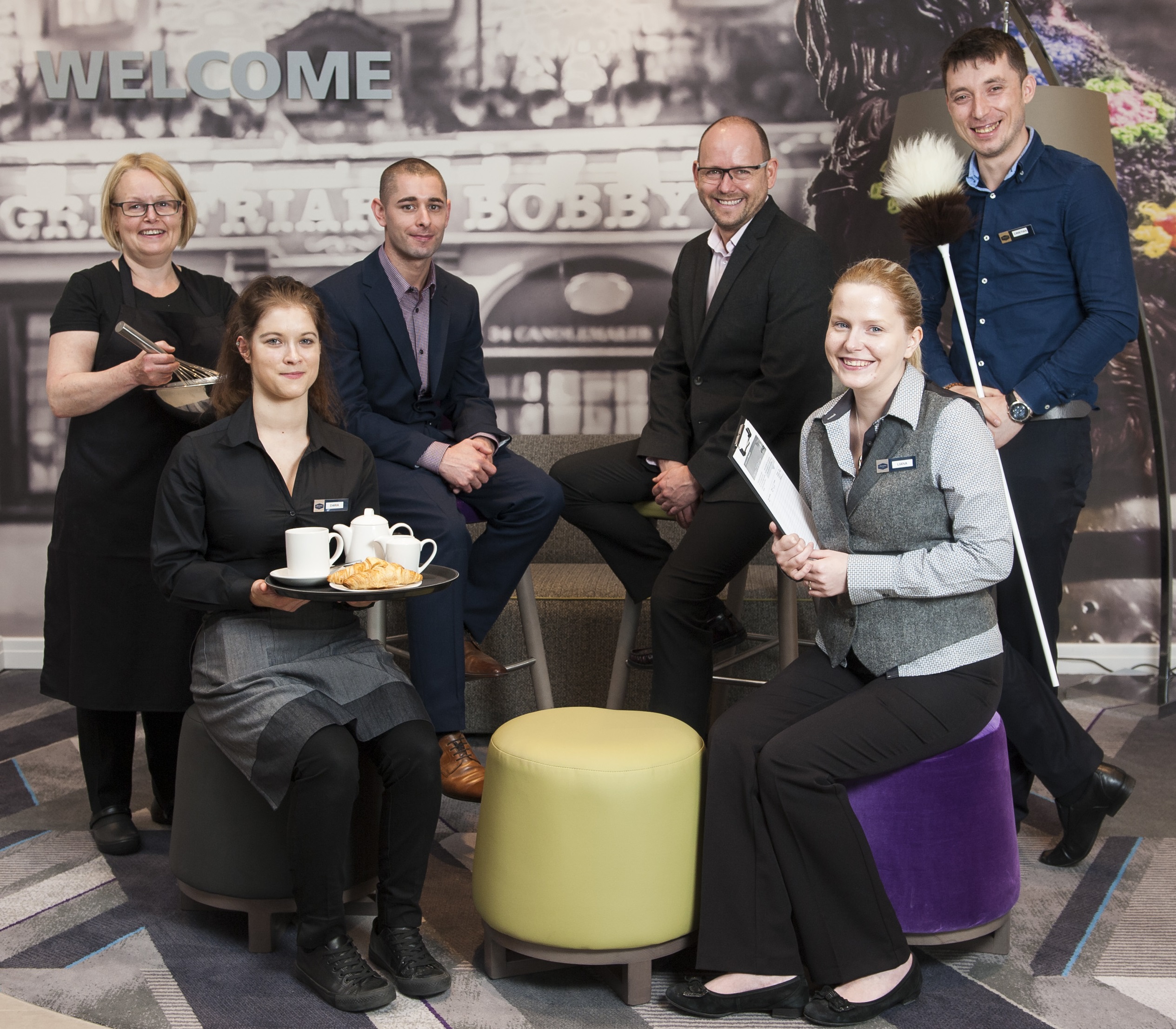 Staff gearing up for opening
A fast-growing international hotel chain is opening in Edinburgh, less than 500m from the city's International Conference Centre.
Hampton by Hilton, Edinburgh West End, will add 228 bedrooms to the city's busy international tourism and conference markets.
Paul Wood, general manager, said: "Edinburgh is one of the busiest conference destinations in the UK and is second only to London for attracting international tourist visitors.
"The city has become a truly global centre that is a must visit for tourists."
Fountainbridge is named after the spring water which made the location perfect for the location of the William McEwan's Fountain Brewery in 1889.
The hotel is on the site of the former North British Rubber Company and former James Bond, Sir Sean Connery, was born in the Fountainbridge area.