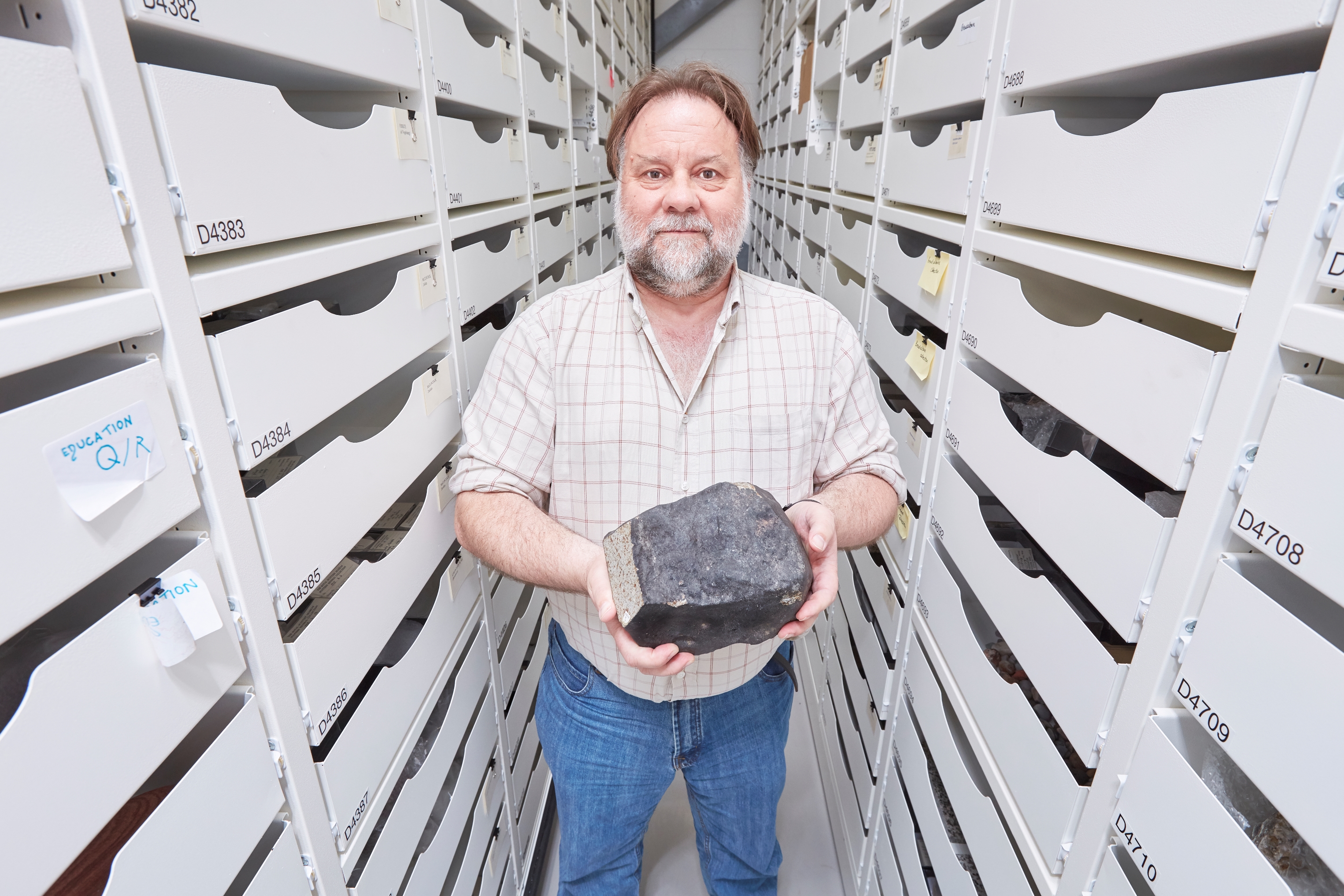 Down to Earth will reunite the four fragments of the Strathmore Meteorite for the first time since it fell to earth on 3 December 1917.
A display at the National Museum of Scotland will present the story of the largest and best-documented meteorite fall in Scotland. The event opens on 10 November 2017.
Henry Coates, curator of the Perthshire Museum of Natural History, scientifically documented the event with the Royal Observatory, Edinburgh, the Royal Scottish Museum (now the National Museum of Scotland) and others.
He visited the fall sites, photographing each one, and took eyewitness accounts from those who had seen the meteorite flash through the sky.
Peter Davidson, senior curator of Mineralogy at National Museums Scotland, said: "Down to Earth presents a fantastic opportunity to reunite all the fragments of the Strathmore Meteorite whilst bringing together eyewitness accounts of the event.
"It was these stories and recollections which enabled Coates to piece together the story of the night of 3 December 1917 meaning the Strathmore Meteorite is a wonderful example of observational science."
The High Possil, Glenrothes and Perth meteorites, representing the three meteorite falls documented in Scotland between 1804 and 1998, as well as meteorites from the National Museums Scotland's collections, will be displayed alongside the Strathmore Meteorite.
The exhibition will also explore the science behind meteorites and how these rocks have come to play important roles in day-to-day lives.