The home of Halloween and all things Harry Potter – Greater Grassmarket offers free
family-friendly events
The Greater Grassmarket Business Improvement District (BID) in association with Edinburgh World Heritage Trust is hosting a free family-friendly Halloween event on
Saturday 28th October from 12pm-9pm, featuring workshops, games, parades, spooky characters, and light projection show.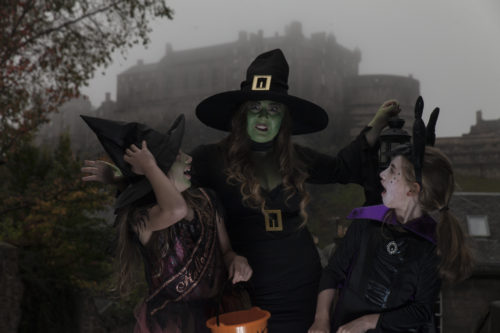 Count Dracula and his gruesome gang of witches will be leading the hourly parade around the Grassmarket Square where children are invited to join in and show off their costumes. The child with the best costume at each parade will win a Halloween goodie bag. As the original inspiration for Harry Potter the Greater Grassmarket will be hosting a competition where the best dressed child will win £100 worth of Harry Potter licensed items.
From 12pm – 5pm, there will be drop-in Halloween workshops where kids can get creative and make their own spooky masks, hats and brooms.
Throughout the day, Halloween characters will be walking around the Greater Grassmarket to entertain kids – from Merlin the giant wizard to the friendliest werewolf.
Visitors can even find out their fate from the Grim Reaper.
Families are also invited to learn about the macabre history of the Greater Grassmarket
with the free Kids Historic Trail, featuring chilling stories of the Wizard of West Bow and Half-hangit Maggie who is said to have come alive after being hanged. There will also be a free 'treasure hunt' where kids can follow the clues to find their hidden Halloween treasure.
Mamma's Pizza and El Toro Loco restaurants will also be giving away free samples of pumpkin pizza and ghastly eyeball Brigadeiro for dressed-up visitors attending the Greater Grassmarket Halloween event.
From 5pm – 9pm, the Greater Grassmarket will be lit up with animations, classic Halloween film clips, lasers and beams projected onto buildings.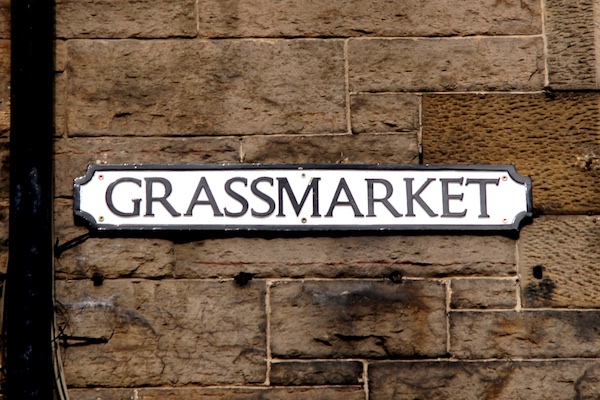 Norrie Stewart, Grassmarket BID Project Manager, says: "The Greater Grassmarket is the home of Halloween – it's one of the oldest and most gruesome histories of any other area in Edinburgh and we want to celebrate that with our free family-friendly Halloween event.
"With shops selling creepy costumes and terrific tricks as well as Harry Potter magic merchandise, the free children's workshops, games, and 'haunted' pubs and restaurants will make for a memorable Halloween event for the whole family."
Nicholas Hotham, Head of External Relations, Edinburgh World Heritage Trust, says: "We're delighted to be supporting the Greater Grassmarket BID's free family-friendly Halloween event. There isn't anywhere in the city more suited to celebrating Halloween than this historic part of the city and, with so much to do, it's the perfect family day out."