Bonhams Scotland has appointed Charles Graham-Campbell as Managing Director in succession to Miranda Leslie who has held the position for ten years, and who is now leaving to pursue other interests.
Mr Graham-Campbell has been head of the firm's valuations team for 13 years and is already a UK Board member. He is well known as a charity auctioneer and recently he uncovered some very pricey articles including a painting by William Scott which sold for £197,000 in London last year and the 1923 Bentley which had been in the same family since 1954 and which sold for £150,000 at Brooklands in 2010.
He qualified as a chartered surveyor first before going on to study auctioneering and valuing of the Fine Arts at Southampton after which he returned to Scotland. He was born and raised in the Highlands, and worked in the Borders as well as running the valuations department at Christie's Scotland.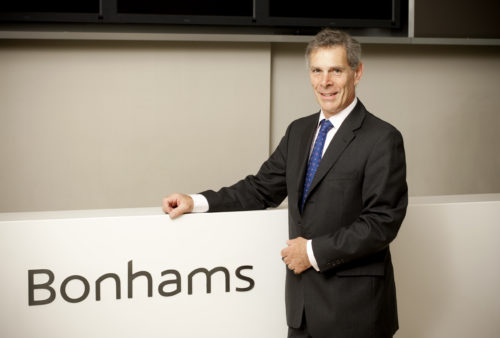 Charles Graham-Campbell said, "I am delighted to be taking the reins at such an exciting time for Bonhams Scotland. Miranda Leslie has created such strong foundations for the house and I am confident that, with our excellent team of specialists, we can build on our current success. We have some great sales coming up before Christmas, and I am looking forward to welcoming clients, old and new, to our Edinburgh salerooms in Queen Street soon."
Bonhams Global CEO Matthew Girling said, "I know Charles will bring to the job of Managing Director, all the qualities of leadership and sound judgement that have made him such a valued member of the Bonhams team in Scotland. I would also like to thank Miranda Leslie for the way in which she has given such a firm foothold to Bonhams in Scotland. She leaves behind a wonderful legacy."
All the forthcoming sales can be found here